2014 WGC Accenture Match Play Championship - Odds, Picks + More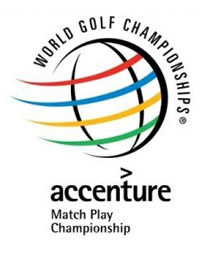 The 2014 WGC Accenture Match Play Championship presents arguably the most exciting event on the Tour. First and foremost it is a World Golf Championships event, which means an exclusive field and big implications. But moreover, the match play format steers away from the week-in and week-out stroke play events that take place through the course of the 2014 PGA Tour Season.
The Golf Club at Dove Mountain in Marana, Arizona is the perfect spot to host this event. This is the second event held in Arizona on the PGA Tour in four weeks, moving from TPC Scottsdale to Dove Mountain. Players will have an unusual week of preparation.
The 2014 WGC Accenture Match Play Championship starts with the first round matches on Wednesday, February 17th, 2014. From there, players could be playing only one day, or they could make it all the way to the final rounds on Sunday. With half the field eliminated each day, things can get pretty interesting and they often do with top seeds tumbling early.
Golf Channel will be there on the coverage throughout the first three days of matches with CBS coming in and taking the final matches over the weekend on Saturday and Sunday. Check your local listings for broadcast times and additional coverage outlets.
Jump To: Betting Odds | Free Picks | Tee Times & 3-Ball Odds

The GC at Dove Mountain, Marana, Arizona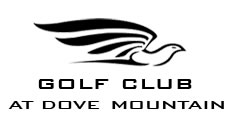 Located in Marana, Arizona, the Golf Club at Dove Mountain is part of the sprawling Ritz-Carlton complex. Its twin Saguaro and Tortolita courses combine to form an 8,000 yard layout of playable space marked by rugged Arizona canyons and jagged foothills. The Golf Club is located in the shadow of the majestic Tortolita Mountains, a position that adds a backdrop of drama to every game.
As such, it is no wonder that the course has become a favorite stop on the PGA Tour, specifically as the hosting venue of the WGC Accenture Match Play Championship. The course is fairly new—just opened in 2009—and was designed by the famous Jack Nicklaus; already, though, it has become renowned among enthusiasts of the sport.

Vegas Odds For 2014 WGC Match Play Champ.
Betting on the WGC Accenture Match Play Championship is a lot of fun because it stems away from a traditional week on the PGA Tour. Odds are out for Wednesday's opening round already, as are the odds to win each bracket + overall payouts.
This World Golf Championships event will be without three of the top-four players in the world. Tiger Woods (1), Adam Scott (2), and Phil Mickelson (4) will not be at Dove Mountain to compete. But the majority of the top-64 players in the world will be, as will the replacements.
It's a good bet that Woods would have been the favorite, with Scott and Mickelson right around the lead. As it stands, betting lines have been formed without them. Let's take a look at the top-five favorites this week. From there, we will breakdown the favorite to win each of the four brackets to reach the final four.
Guide: Jones Bracket | Snead | Player | Hogan | In-Play | Match Lines
Top-5 Favorites To Win This Week's Tourney
Rory McIlroy 12/1 (+1200) - McIlroy is a No.1 seed and looks to have turned a corner of late. He struggled for most of 2013, but since the New Year he has been in better form. He was leading through 54 holes at a European Tour event but failed to close that out in January. This will be McIlroy's 2014 PGA Tour debut. He has played once this season, back on October 31st for the HSBC Championship. McIlroy does have success at the WGC Accenture Match Play Championship, reaching the final back in 2012 in a loss to Hunter Mahan.
Dustin Johnson 18/1 (+1800) - Johnson is a No.2 seed this week, and oddsmakers like the way he's playing. Johnson already has a win this season, capturing the first World Golf Championship event in October. Since then, he has two runner-up finishes and a T6 in his three tournaments he's played. That shows remarkable consistency. There is no reason why Johnson can play his way deep into the WGC Accenture Match Play Championship
Jason Day 18/1 (+1800) - Day last competed at Pebble Beach where he was a non-factor but the sportsbooks with PGA odds this week have set him at 18/1 at Dove Mountain and a top-three favorite. Day is a No.2 seed. He finished third last year, winning the consolation match after a loss in the semifinal.
Henrik Stenson 20/1 (+2000) - Stenson is a past winner of the WGC Accenture Match Play Championship back in 2007. At the time it was the biggest win of his career. Stenson won the FedEx Cup last season, but has exited early in the Accenture Match play each of the last four years. Stenson is a different player since this time last year, and as a No.1 seed is a big threat to win. Most importantly, he knows how to get it done in this format.
Jordan Spieth 20/1 (+2000) - Spieth is the surprise of the top-five favorites this week. He's got the tools to put together some wins and can beat any player in the Gary Player bracket he drew. Spieth will need to get off to a good start with it being his first appearance in the event.
Picks For 2014 WGC Accenture Match Play
Pick To Win This Week - Due to the fact he won his bracket in 2013 and sits in a favorable position this year within the Hogan Bracket, we like Ian Poulter (+2800) to win this week. His play over the last few weeks hasn't been stellar, but we know he possesses the tools needed to get it done plus he has played well in recent tournaments that featured a nationally diverse field. Poulter is due to win and receiving $28 for every $1 wagered is a pretty decent return on a player his caliber; 15th in the world.
PGABettingOdds.com Darkhorse Value Pick - With players like Dustin Johnson finishing at or near the top of the leaderboard the last few weeks, it would be easy to pick one of those guys but as always with our darkhorse pick, we're going to go a different direction. Instead, we like Jason Dufner this week with his 60/1 odds. He hasn't made much noise yet this season, but he is solid in all facets of the game and has the ability to easily handle his potential opponents. With a $1 wager paying $60 for a win
Individual Match Odds + Tee Times
The brackets are set and so are the first round matches for the 2014 WGC Accenture Match Play Championship. There are literally millions of potential outcomes just like when trying to predict the Men's Division I NCAA Basketball Tournament which makes it nearly impossible. But if you look just below, PGABettingOdds.com is setup to show all the matches for each day of this event. Not only that, the tee times will also be displayed which will be the cutoff time for the individual match odds to come off the board. As you know, these come off the board when players are on the tee.
2013 WGC Accenture Match Play Championship
The 2013 WGC Accenture Match Play Championship might be remembered as much for the weather as anything else. Snow blanketed the tournament over the first couple of days which caused several delays in play. But the limited field of 64 players allowed for play to get back to pace quickly and the event ended on Sunday as planned.
When it was all said and done, Matt Kuchar captured the WGC Match Play Championship title, defeating Hunter Mahan 2 & 1 in what was a very close battle throughout the final match on Sunday. The victory was Kuchar's first World Golf Championship win. He would use this momentum for more wins in 2013 and top finishes, and pulled into the top-10 of the Official World Golf Rankings where he would remain throughout the 2013 PGA Tour season.
2013 WGC Accenture Match Play Championship - Leaderboard (Final + Consolation)
Matt Kuchar
Hunter Mahan
Jason Day
Ian Poulter