2014 FedEx St. Jude Classic - Vegas Odds, Free Picks + Tee Times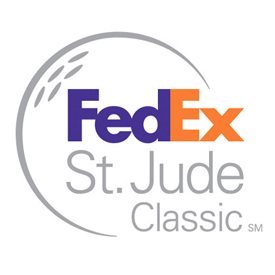 The 2014 FedEx St. Jude Classic will tee off from TPC Southwind in Memphis, Tennessee on Thursday, June 5th and is scheduled to conclude on Sunday, June 8th. Situated one week before the 2014 U.S. Open, many of the world's best players will be competing as they get prepared for the second Major Championship of the 2014 PGA Tour season.
In total there will be $5,800,000 up for grabs including a winner's share of $1,044,000 which includes 500 all-important FedEx Cup points - there are no extra points included for winning this week like there will be next week for the U.S. Open.
Fans are invited to tune into live TV coverage of the 2014 FedEx St. Jude Classic for all four rounds beginning Thursday afternoon on the Golf Channel. CBS will pitch in to complete the coverage of the final two rounds on Saturday + Sunday; look below to the live PGA golf TV schedule for this week courtesy of PGABettingOdds.com:
Live Network Television Coverage:
Thursday:

3pm - 6pm ET

Friday:

3pm - 6pm ET

Saturday:

1pm - 2:30pm ET

3pm - 6pm ET

Sunday:

1pm - 2:30pm ET

3pm - 6pm ET
Jump To: Betting Odds | Free Picks | Tee Times & 3-Ball Odds

TPC Southwind, Memphis, Tennessee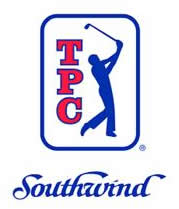 Located in Memphis, Tennessee, TPC Southwind was designed by Ron Prichard in 1988, an architect and former pro known for his course renovations and classic style.
Southwind is home to the annual FedEx St. Jude Classic and a grueling 7,241 yards of professional golf. It is considered one of the more difficult courses on the PGA Tour. Harris English finished first with a $1 million purse in 2013, preceded by Dustin Johnson and Harrison Frazar with an impressive 13-under. The Classic has history dating back to 1958 when it was known as the Memphis Open and held at a nearby country club.
Hole 11, a 165 yard par-3, is a miniature version of TPC Sawgrass' infamous Island Green. Each hole was designed with the player in mind, though even pros are challenged by the seemingly simple architecture of TPC Southwind.

Vegas Odds For 2014 FedEx St. Jude Classic
The first odds for the 2014 Fedex St. Jude Classic are now available at Bovada Sportsbook and it's looking like Dustin Johnson will be leading the field when this tourney kicks off on Thursday. At 14/1 (+1400) he doesn't have much of a lead as Phil Mickelson (16/1, +1600) and Lee Westwood (18/1, +1800) are also figured to be in contention this week at TPC Southwind.
Rounding out the top-10 favorites to win the 2014 FedEx St. Jude Classic are several great players which are looking to get hot going into the 2014 U.S. Open next week at Pinehurst No. 2. Be sure to look out for names like Graeme McDowell (28/1, +2800), Zach Johnson (25/1, +2500), Harris English (28/1, +2800), John Senden (28/1, +2800), and Webb Simpson (28/1, +2800) in the field - any one of these guys is capable of winning + several already have wins on the 2014 PGA Tour schedule.
FedEx St. Jude Classic Pre-Tournament Lines

- odds found at Bovada on 6/2/2014

Updated Odds For 2014 FedEx St. Jude Classic - displays between rounds if available
In addition to the odds to win there will be several other betting lines this week including props and head-to-head odds. This is your chance to tune up before the U.S. Open next week when betting odds will be flying at you right + left... You need to know how to handle all the different types of wagers out there and this week would be a good chance to get in sync.
Free Picks For 2014 FedEx St. Jude Classic
PGABettingOdds.com's Winner Pick - Ryan Palmer carded a top-five finish at the FedEx St. Jude Classic last year on a course that fits his eye. Palmer has been playing well of late, with a T5 finish at the Crowne Plaza Invitational two weeks ago. He doesn't have a win yet this season, but does have two runner-up finishes, and five top-10s. A wager on Palmer is paying out 22/1 this week, a solid profit margin for one of the favorites.
Don't Be Surprised If... - Over the last couple of months, Kevin Stadler hasn't played as well as he would have liked. As a result, Stadler has been set all the way down at 66/1 to win this week, despite winning earlier this year in Phoenix. He finished T28 at Memorial last week and showed signs of improvement. Don't be surprised to see Stadler up there in contention this weekend.
Official first and second round tee times will be available for the FedEx St. Jude Classic a few days before the tournament begins. We'll be happy to share the info and our picks for each round closer to June 5, when the TPC Southwind event kicks off. In the meantime, please look below as we're setup to display the 3-ball betting odds for this event which also shows the groupings + tee times for each group.
2013 FedEx St. Jude Classic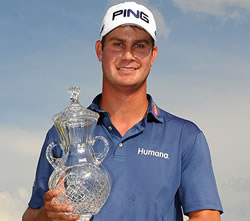 Harris English won his first PGA Tour event at the 2013 FedEx St. Jude Classic, defeating Phil Mickelson and Scott Stallings by two shots. English was a great college player at the University of Georgia, which is not far from TPC Southwind. He had old friends cheering him on the entire week, ultimately coming away with the biggest win of his young career.
English made six birdies in his final round, but also carded five bogeys. It was a roller coaster ride coming in but he held off the rest of the field to pull it off. Four of his six birdies came on the back-nine, which was the boost he needed to get in the winner's circle. English won the FedEx St. Jude Classic in his first start at the event, becoming the fourth player to do so.
2013 FedEx St. Jude Classic - Leaderboard
Harris English -12 (268)
Scott Stallings -10 (270)
Phil Mickelson -10 (270)
Ryan Palmer -9 (271)
Patrick Reed -8 (272)