2014 Valero Texas Open - Vegas Odds, Free Picks, + Tee Times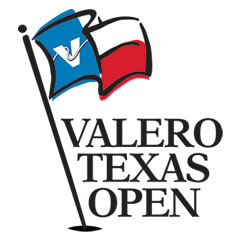 Beginning on Thursday, March 27th and running through Sunday, March 30th, the PGA Tour will descend on TPC San Antonio for the playing of the 2014 Valero Texas Open. Players will have plenty of mid and longer irons in their hands to get through the 7,500-yard layout.
Anytime a PGA Tour course finishes with a Par-5 it is going to be fun to watch because there are many things that can come into play. TPC San Antonio does just that, with the 600-yard No.18 all uphill making it play even longer than the yardage.
This year's Texas Open is definitely going to be one to keep an eye on and Golf Channel + NBC are teaming up to bring live coverage of this event. Starting at 3pm ET on Thursday and Friday, Golf Channel will have live coverage up until 6pm ET. Golf Channel will also contribute to weekend coverage with live play scheduled from 1pm - 5pm ET on both days to supplement NBC's Saturday + Sunday broadcast which begin at 3pm ET and end at the completion of the weekend rounds around 6pm ET.
Jump To: Betting Odds | Free Picks | Tee Times & 3-Ball Odds

TPC San Antonio, San Antonio, Texas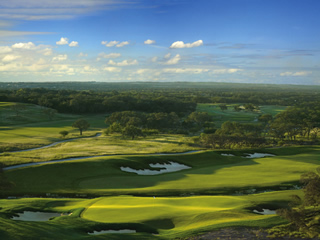 Nestled in the Cibolo Canyons in Texas, TPC San Antonio boasts a new pair of 18-hole courses open for play in 2010. The AT&T Canyon Course was designed by legendary golf architect Pete Dye. The Canyon is a par-72 with 7,106 beautiful yards of rolling Bermuda grass. The elevation changes are challenging for scratch golfers and semi-pros alike.
The Oaks Course was designed by professional golfers Greg Norman and Sergio Garcia. Oaks departs from modern course design and is relatively flat and considered minimalistic by golfers. The par-72, 7,400-plus yard course plays long and into the wind.
Both San Antonio courses are members of the PGA Tour. The Oaks Course features the Valero Texas Open, while golfers used the Canyons Course during the 2011 Champions Tour. Martin Laird came out on top of Rory McIlroy in the 2013 Valero Texas Open. He tied the course record with a low 63.

Vegas Odds For 2014 Valero Texas Open
It's a 3-way tie atop the odds to win the 2014 Valero Texas Open with Matt Kuchar, Phil Mickelson and Zach Johnson all posting 16 to 1 odds (+1600). This info comes courtesy of Bovada Sportsbook who will also have many other Texas Open betting lines this week include top-5 + top-10 finish props, 3 ball odds, and many others. As always, PGABettingOdds has the rest of the betting odds displayed just below this section. Below that, live odds are shown for when the tournament is between rounds.
Valero Texas Open Pre-Tournament Lines

- odds found at Bovada Sportsbook on 3/24/2014

In-Progress Odds For 2014 Valero Texas Open - display between rounds if available
Free Picks For 2014 Valero Texas Open
We will also make picks during the week of the tournament before the start of the first round. These picks will be based on a number of different factors that can come into play. Whether a player has been hot of late, played well at this tournament in year's past, or other reasons, it's all a part of making an informed selection to dish out a bit of advice.
Check back on Tuesday to get our free 2014 Texas Open picks!
Look here for tee times and pairings for the week. But more importantly, this is your home for 3-ball betting odds, which are some of the most popular betting lines in golf. These betting odds will change each round, giving new opportunities to bet each day.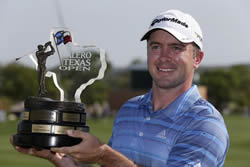 The Valero Texas Open always falls in the two weeks leading up to the first Major Championship of the season - The Masters. That makes for an interesting field, with players having numerous schools of thought on how to best prepare. For Rory McIlroy, his early 2013 struggles meant he wanted some tournament action before the Masters.
It nearly paid off, with McIlroy finishing second to champion Martin Laird. A final round 63 rocketed Laird up the leaderboard to a two-shot win over McIlroy, who shot a 66 on Sunday. Laird tied the course record with his final round score, making no bogeys on the card en route to the win. Martin Laird's win at the 2013 Valero Texas Open was his third-career PGA Tour victory, but his first in more than two years.
2013 Valero Texas Open - Leaderboard
Martin Laird -14 (274)
Rory McIlroy -12 (276)
Billy Horschel -11 (277)
Jim Furyk -11 (277)
Charley Hoffman -11 (277)