2014 Crowne Plaza Invitational - Vegas Odds, Free Picks, + Tee Times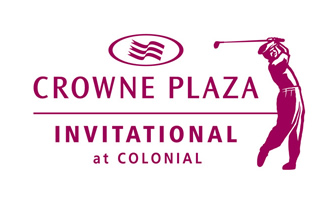 Keeping in Texas for the second week the 2014 PGA Tour schedule will take the players to Colonial Country Club in Fort Worth for the Crowne Plaza Invitational.
A venue that has a vibrant history on the PGA Tour, Colonial is known for having hosted some of the greatest events held over the years and the 2014 Crowne Plaza Invitational should be one that gets a great field... if not for the history then to get tuned up for the 2014 U.S. Open to be held in about a month's time. The course will force players to hit a variety of shots and distance will be at a premium with par-5s over 600 yards, and par-3s close to 250 yards.
Action is scheduled to officially begin on Thursday, May 15th and will conclude on Sunday, May 18th barring any extended delays. If you'd like to follow along there will be plenty of coverage throughout the week on Golf Channel with live coverage of tournament rounds beginning on Thursday. CBS will join in to complete the weekend coverage of the 2014 Crowne Plaza Invitational, but we recommend checking our coverage guide below to find exact times, dates + networks.
Live Network Television Coverage:
Thursday:

3pm - 6pm ET

Friday:

3pm - 6pm ET

Saturday:

1pm - 2:30pm ET

3pm - 6pm ET

Sunday:

1pm - 2:30pm ET

3pm - 6pm ET
Jump To: Betting Odds | Free Picks | Tee Times & 3-Ball Odds

Colonial Country Club, Fort Worth, Texas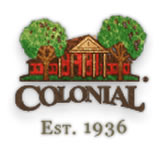 Established in 1936, Colonial Country Club in Fort Worth, Texas, hosts the annual Crowne Plaza Invitational. This par-70 course was designed by John Bredemus and stretches 7,204 yards along the north edge of the tranquil Trinity River. The course's founders were committed to having bentgrass greens on a Texas course. It hosted the 1941 U.S. Open, a 1970s Tournament Players Championship, and the 1991 Women's Open.
Colonial Country Club's tournament is home to the longest running, non-PGA Tour tournament held on the same course as a registered championship. Invitational events have fewer golfers (usually 125 compared to a full-field open with 156), though there are only five total invitational events in the PGA Tour.
The course has a unique tradition, too. The Champion's Choice is an invitation granted by former Invitational champions. It is offered to a pair of ineligible, yet deserving, young golfers. Only one golfer has ever won under the Champion's Choice in his selected year (David Stockton, 1967). The tournament was recently won by Boo Weekley with a 14-under.

Vegas Odds For Crowne Plaza Invitational
The field for the 2014 Crowne Plaza Invitational at Colonial is stacked and with that there are already a ton of PGA odds available at golf betting websites. Included in this stacked field is the world's new #1 ranked player, Adam Scott, but that doesn't mean he's automatically favored. In fact, Scott (16/1, +1600) is not the favorite but he's not too far off the lead either... that honor goes to both Matt Kuchar and Zach Johnson who are both posted with 12 to 1 odds (+1200) according to Bovada. With names like Jim Furyk (14/1, +1400), Jordan Spieth (16/1, +1600) and Dustin Johnson (22/1, +2200) in the field with other notables this tournament is all but decided and you won't want to miss it!
Look below for the full list of odds to win the 2014 Crowne Plaza Invitational at Colonial:
Crowne Plaza Invitational Pre-Tournament Lines

- odds found at Bovada on 5/19/2014

In-Progress Odds For 2014 Crowne Plaza Invitational - display between rounds if available
Free Picks For Crowne Plaza Invitational
Once again, we cannot proffer this information quite yet, as we will need to wait until closer to the first round before offering our picks. Check back after the 2014 HP Byron Nelson Championship wraps up and we will offer not only our pick to win, but our value pick and beyond.
Groups and tee times for the 2014 Crowne Plaza Invitational have been released and there are quite a few groups that are loaded with talent. Of those, the best of the best include Fedex Cup points leader Jimmy Walker, tournament favorite Zach Johnson, and the new world's #1 golfer Adam Scott teeing it up at 8:44am ET on Thursday and 1:44pm ET on Friday.
Here are some other notables to watch out for:
8:33am ET / 1:33pm

ET

- Matt Kuchar, Rickie Fowler, Jim Furyk

1:33pm ET / 8:33am

ET

- Jason Dufner, Jordan Spieth, Hunter Mahan

1:44pm ET / 8:44am

ET

- Harris English, Dustin Johnson, Boo Weekley
2013 Crowne Plaza Invitational
There were signs that Boo Weekley was ready to win on the 2013 PGA Tour earlier in the year when he finished runner up to Kevin Streelman back in March. He would have to wait a bit longer but would finally get his first win on the PGA Tour in the last five seasons at the 2013 Crowne Plaza Invitational.
Weekley fired all four rounds in the 60s, including playing the weekend 66-66. Weekley won by one shot over Matt Kuchar and by two shots over Zach Johnson. The win was the third of Weekley's career, but the prior two were at the same tournament when he won the RBC Heritage in consecutive years. Weekly was listed with 90/1 (+9000) odds before the tourney started.

2013 Crowne Plaza Invitational - Leaderboard
Boo Weekley -14 (266)
Matt Kuchar -13 (267)
Zach Johnson -12 (268)
Scott Stallings -11 (269)
John Rollins -11 (269)