2013 OHL Classic At Mayakoba - Vegas Odds, Free Picks, + Tee Times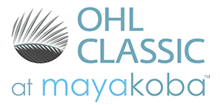 The first few events on the new 2013-14 schedule journey to many different parts of the world, with the 2013 OHL Classic at Mayakoba no exception. El Camaleon in Riviera Maya, Mexico will be the host, which makes for three international stops over the course of the first six events on the schedule. This event will get underway on Thursday November 14th, and conclude on Sunday November 17th.
Players will have plenty at stake this week. Outside of the $1.08 million that goes to the winner, there will also be the coveted FedEx Cup points. This is the first season that the OHL Classic at Mayakoba can call itself a FedEx Cup event. And with PGA Tour cards now determined by the FedEx Cup points, this could be the best field yet.
There will be plenty of coverage of OHL Classic at Mayoba provided by Golf Channel. The opening rounds will air on Thursday and Friday afternoon, with the weekend rounds also on Golf Channel.
Jump To: Betting Odds | Free Picks | Tee Times & 3-Ball Odds

El Camaleon, Riviera Maya, Mexico
Mexico is renowned for its lavish resorts as well as for its adventurous golfing destinations—and make no mistake: For those who love their golf outings to carry a sense of the unexpected, the El Camaleon Club is tough to beat. Located at the Mayakoba resort in Playa del Carmen, the course was designed by golf course architect Greg Norman. Thanks to his penchant for the cutting-edge, El Camaleon is truly distinctive in its layout. The course winds through three wildly contrasting landscapes—including a tropical jungle, dense mangroves, and a beautiful stretch of oceanfront sand. The ever-creative Norman even utilized a cenote, a massive cavern that is common in the region; this gaping maw makes up the opening of the fairway.
A truly exotic and adventurous course, El Camaleon has a par of 71 and a total course yardage of 6,987. The course is also noteworthy for becoming—in 2007—the first Mexican golf course to host a PGA Tour event; it will also host the 2013 OHL Classic.
Vegas Odds For 2013 OHL Classic At Mayakoba
Looking at the field for the 2013 OHL Classic at Mayakoba let's be honest, it doesn't exactly jump up off of the page in terms of viewership and high ratings. But what the tournament might lack in star quality, it can be made up for possibly with wagering on the event.
All of the odds for the 2013 OHL Classic at Mayakoba can be found here on the table below once the lines are out. Additionally, a further exploration of the leading candidates to win will be detailed as well.
OHL Classic at Mayakoba Betting Lines - odds found at Bovada on 11/12/2013
Top-5 Favorites To Win 2013 OHL Classic
When a tournament is jam-packed with talent and big names, it makes it that much more difficult to pick with all of the credentials and reasoning. Certainly it can be done with research. But with an event like the OHL Classic, there will be some players who have a big edge according to oddsmakers and yet have a nice payout in the process. Below are the top-five favorites to win the 2013 OHL Classic at Mayakoba.
Ryan Moore 16/1 (+1600) - Moore won three weeks ago at the CIMB Classic. Perhaps he has a knack for winning tournaments led by an acronym, who knows? But Moore is the favorite to win this week and for a favorite is receiving a high payout at 16 to 1. He is a great ball striker and will probably hit plenty of greens to give himself birdie chances all four days in Mexico.
Charles Howell III 20/1 (+2000) - Howell has a couple of top-10 finishes over his last four events, including The Shriners and the CIMB Classic (won by Moore). Howell finished T27 this past week in Georgia at the McGladrey Classic finishing a total of 4-under but he knows he's going to need to really improve on those scores if he plans to win at the OHL Classic where the winning score could easily be around 15 to 18 shots under par.
Harris English 20/1 (+2000) - English has a top-10 finish at the CIMB Classic, and then tied alongside Howell last week for T27 at the McGladrey Classic. English is a bit of a streaky player, but once things get moving in the right direction he is capable of producing very low scores. That is probably one of the reasons that oddsmakers like him this week at 20 to 1, tied for 2nd favorite.
Matt Every 25/1 (+2500) - Matt Every secured a top-10 finish last week at the McGladrey Classic finishing T7 at 10-under for the four days. His solid play last week has a direct effect on his payout this week even though it is not likely we will be talking about Matt Every being in the top-5 favorites the rest of the PGA Tour season unless it is an event with a smaller field.
Charley Hoffman 28/1 (+2800) - Since his 4th place finish at The Shriners in the middle of October, Hoffman has not been in contention over the last two events he's played in despite making all of the cuts in the events. Hoffman isn't often mentioned in the top-five favorites often, but this week he gets the nod. At 28 to 1 odds, just one dollar pays twenty eight so there is some profit to be made.
Free Picks For 2013 OHL Classic At Mayakoba
The Winner - It's hard to single out a player outside of favorite Ryan Moore as anyone who can do something this week. Moore has won already just a couple of weeks ago and is playing very well. There is no reason to go against him, and if he is able to get two early victories like most of the staff here at PGABettingOdds.com thinks he will, Moore will have a nice lead going into the month of January.
Darkhorse Value Bet - John Huh isn't too far back at 40/1, but a defending champion should certainly warrant attention from bettors. That is a nice payout that can be made where a small amount is wagered in order to return a heck of a profit. Certainly consider Huh as a player to watch for this week.
PGABettingOdds.com Lock Of The Week - For those of you who saw our new section unveiled last week for our guaranteed lock of the tournament for the McGladrey Classic, congrats you hit on it! That is if you went with our pick. This week for the OHL Classic at Mayakoba, we stray away from overall finishes and go into the individual 3-ball betting odds for the opening round on Thursday, November 14th. Tournament favorite Ryan Moore is paired with John Huh and Jhonattan Vegas. This is an interesting pairing because Huh was the winner here last year. But with Moore winning already in the fall series, he will come out and fire the low score of the group and earn bettors the +120 payout ($1 wins $1.20) for Thursday. Take that to the bank.
Find out which golfers are paired with each other and when they tee off for the 2013 OHL Classic at Mayakoba. First and second round pairings sheet are released roughly 48 hours prior to the first tee time. In that time, oddsmakers will produce 3-ball betting odds for all of the groups in the field. This is another angle to look at making a wager, narrowing it down to three golfers just for that day in the pairing.
All of the available 3-ball betting lines and 2-ball weekend lines can be found below during each day of the event.
2012 OHL Classic At Mayakoba
It was an exciting playoff finish between PGA Tour rookie John Huh and Robert Allenby at the 2012 OHL Classic at Mayakoba. It was Huh who outlasted Allenby, as the playoff went eight holes before being decided.
Of course, it really shouldn't have gone to the playoff. Had it not been for Allenby making a double-bogey on the final hole in regulation, he would have been able to hoist the trophy. But a critical error of the tee allowed Huh the chance to get his first win, and he took full advantage of the opportunity. Huh fired a final round score of 65 to get into contention, and then made eight-straight pars in the playoff. It was that eighth and final par that gave him his first championship.
2012 OHL Classic At Mayakoba - Leaderboard
John Huh -13 (271)*
Robert Allenby -13 (271)
Matt Every -11 (273)
Colt Knost -11 (273)
Alejandro Canizares -10 (274)