2014 Masters Golf Tournament - Vegas Odds, Free Picks, + Tee Times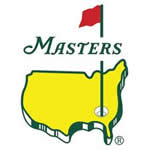 The azaleas should be in full bloom by the time the 2014 Masters comes around for season's first Major Championship. The Masters is always a special week in golf and this year's edition should be no different. The top players in the world today and of yesteryear will be in attendance, making for arguably the most unique field in golf.
There are no big changes to the 2014 Masters, with the course layout set up to challenge players from tee to green. But it's on the greens where the biggest challenges are present. Those with experience playing Augusta National Golf Club will have the upper-hand, but that doesn't mean that a young talented player can't compete and possibly get a win.
ESPN and CBS will share the coverage throughout the week. ESPN's coverage will actually begin on Wednesday with the Par-3 Contest. Thursday and Friday action will pick back up on ESPN for the opening two rounds, with the Saturday and Sunday airing on CBS.

Jump To: Betting Odds | Free Picks | Tee Times & 3-Ball Odds

Augusta National GC, Augusta, Georgia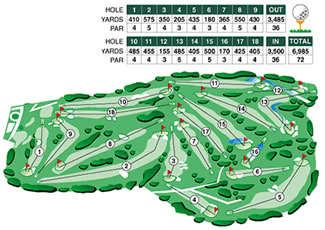 On the border of Georgia and South Carolina, Augusta National is one of the most well-known and traditional stops on the PGA Tour. It was founded by golf legends Bobby Jones and Clifford Roberts in the 1930s and since then professional golfers swarm its rolling fairways for the Masters Golf Tournament. At the time, the Masters was one of four professional, nationwide tournaments in the country. Today it remains one of the most popular events in golf.
Augusta is recognized for the Amen Corner, a series of shots linking holes 11, 12, and 13. The term originated from a 1950s Sports Illustrated article and describes where the most exciting action occurs. The crux of the course led to some of the most illustrious golf ever played; in 1958, Arnold Palmer ousted Ken Venturi because of his careful short game at Amen Corner.
Adam Scott won the 2013 Masters at Augusta. He was preceded in victory by Bubba Watson, Charl Schwartzel, and Phil Mickelson in 2010.

Vegas Odds For The 2014 Masters
Unlke the majority of PGA Tour tournaments, Major Championships often field odds months in advance of play because of their popularity. The 2014 Masters might be several months out, but that hasn't stopped oddsmakers from forming betting lines to win. Below we have a full table spanning all of the current qualifiers and their corresponding payouts.
During the week of the Masters, PGABettingOdds.com will have even more coverage of the betting lines, including full section on who the favorites are heading into the opening round. We will continue to update these betting lines monthly up until April 2014.
The first Major is upon us and it is shaping up to be a great one, despite the fact that Tiger Woods will not be in the field. Without the No.1 player in the world, oddsmakers have anointed a couple of familiar names at the top of the list of favorites to win the 2014 Masters. Prior to Woods' announcement of his back surgery, he was the favorite. In his place, two players have risen to the top. Let's take a look at those players + some of the other top favorites leading into Augusta on Thursday.
Adam Scott 10/1 (+1000) - The defending Masters champion will almost certainly play a factor this week. Scott finally broke through with his first Major win last year in a playoff over Angel Cabrera. He went on to win one more time late in the year during the FedEx Cup Playoffs. The key for Scott at Augusta will be his putting. We know that he can hit the ball as good as anyone. He has the best swing in golf, and it's hard to mess up when it's that pretty.
Rory McIlroy 10/1 (+1000) - McIlroy is only 24 years old, but is playing in his sixth Masters already. We mostly remember McIlroy and that epic collapse a few years ago when he held the 54-hole lead only to shoot a final round 80. But McIlroy is a vastly different player today, particularly on the mental side. He has grown and matured, and understands what it takes to be successful on this golf course. Oddsmakers certainly like his chances.
Phil Mickelson 12/1 (+1200) - You can't mention Masters favorites without talking Phil Mickelson. With a win, Mickelson will tie Tiger Woods and Arnold Palmer with four green jackets, two shy of Jack Nicklaus' six. Lefty doesn't have to play his best to win at Augusta. He knows how to play the course, and that gives him a great advantage.
Jason Day 14/1 (+1400) - If Day wins, it would be back-to-back Australian Masters champions, after Scott became the first-ever to win. Day led the Masters on the back-nine on Sunday for a bit of time last year. He came close at the U.S. Open too. In February, Day won the WGC Accenture Match Play for the biggest win in his career. The next step is a Major.
Matt Kuchar 18/1 (+1800) - Like Day, Kuchar is in the category of the 'best player never to win a Major.' He has had success at the Masters with top-10 finishes, but he hasn't gotten over the hump. He hits the high-draw required at Augusta National, and has the short game to navigate the up-and-downs as well.

Other Majors + Big Events: U.S. Open | British Open | PGA Champ | 2014 Ryder Cup
Free Picks For the 2014 Masters
2014 Masters Winner - There are plenty of directions to go this week. The Masters is a funny tournament because it favors those with experience. There are often players in contention who are never in contention anywhere else. Having said that, we think it's time for a player to get their first Major win. After coming close last year, Jason Day will get it done and cap off a winning week at Augusta National.
2014 Masters Darkhorse - It's got to be Angel Cabrera right? At 50/1 this year, it's worth taking the risk. This guy always shows up or the Majors. The 2009 Masters champion nearly won it last year. It took two playoff holes for Scott to get the better of him. Don't be surprised to see him up there on Sunday.
The 2014 Masters will have some great pairings for the first two rounds. Beginning with the trditional pairing of the defending champion, reigning PGA Champion, and U.S. Amateur Champion, Adam Scott will play with Jason Dufner, and Ryan Fitpatrick. This group will start at 10:41 am ET on Thursday.
The marquee group of the first two rounds might be with Rory McIlroy, Jordan Spieth, and Patrick Reed. These three could be argued as the future of golf. They go out at 10:52 following Scott and company.
Phil Mickelson will play with Justin Rose and Ernie Els. Lefty hasn't won here since 2010, and aims for a fourth green jacket. His playing partners are still looking for their first. This group tee at 1:48 pm ET on Thursday.
Bovada Sportsbook will form 3-ball betting lines for all groups during each round, which can be found below!
2013 Masters - Tournament Recap + Results
When Adam Scott burst on to the professional golf scene more than a decade ago, instant comparisons to Tiger Woods were made. Scott has the golf swing that most only dream of, and after winning the 2003 PLAYERS Championship, a Major win seemed inevitable. But, it was a series of close calls for the next 10 years... until the 2013 Masters where Scott would finally claim his first Major Championship title.
Scott became the first Australian to win the Masters by defeating Angel Cabrera on the second hole of the playoff with a 12-foot birdie on the 10th hole. It was a fantastic performance for Scott who lost a three-shot lead at the 2012 British Open on the back-nine during the final round just months earlier. By most accounts it was redemption for the Aussie, but for Scott himself, it was simply a long-time coming.

2013 Masters - Leaderboard
Adam Scott -9 (279)
Angel Cabrera -9 (279)
Jason Day -7 (281)
Marc Leishman -5 (283)
Tiger Woods -5 (283)