2014 Arnold Palmer Invitational - Vegas Odds, Free Picks, + Tee Times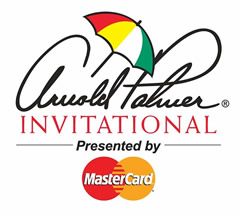 When players tee it up at the Arnold Palmer Invitational this year, they will be doing so in the company of royalty. After all, there is a reason that he is known as 'The King'... As one of the must-stops for many of the top players in the world, the 2014 Arnold Palmer Invitational should be another great one with first round action set to get underway on Thursday, March 20th + conclude on Sunday, March 23rd barring any unforseen delays.
Featuring one of the toughest sets of Par-3s of any golf course these players regularly tee it up on Bay Hill is going to provide a challenge as players tune up for the 2014 Masters in a few weeks. In fact, it will start right out of the gate with the difficult No.2 that stretches more than 230 yards and it will likely command precision with a long-iron to get close during the latter rounds. This and the 17th will surely be holes to keep an eye on this week. Learn more about the course below....
Speaking of keeping an eye on things, those interested in watching the 2014 Arnold Palmer Invitational on television will have several chances to get live coverage. Golf Channel will be your home for the first two days of the event with live coverage coming at 3pm ET on both Thursday + Friday. And like the previous weeks, Golf Channel will provide supplemental coverage on Saturday and Sunday starting at 12:30pm ET both days. NBC's coverage of the 2014 Arnold Palmer Invitational will begin at 2pm and end at 6pm on Saturday. NBC's Sunday coverage is set for the same times however they will stay with live coverage until play has concluded and a champion is crowned.
Jump To: Betting Odds | Free Picks | Tee Times & 3-Ball Odds

Bay Hill Club & Lodge, Orlando, Florida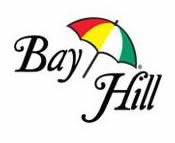 Since 1974, Bay Hill Club & Lodge has been a mecca for Arnold Palmer fans. Secluded just a short drive from Orlando, Palmer began hosting his namesake's Invitational in the late 1970s at his 18-hole championship course. It's known as a traditional, quiet masterpiece that heralds golf from the golden age. Bay Hill also features a Charger Course for a quick nine.
Palmer, known as one of the first TV sports stars, tailored Bay Hill to resonate with mid-20th century golf aesthetics. The course hosts the notable Arnold Palmer Golf Academy for amateur and pro golfers of all ages, too, and all proceeds from the Invitational are directed toward the Arnold Palmer Medical Center Foundation – a system of women and infant nonprofit hospitals.
Tiger Woods, the World's current top ranked professional golfer, took home a $1.1 million prize for his win at the 2012 edition of this tournament. Woods' win marked his eight at Bay Hill, not to mention his first Tour victory since 2009.

Odds For 2014 Arnold Palmer Invitational
With this being one of the bigger non-Major events of the year, the betting lines for the 2014 Arnold Palmer Invitational are sure to be plentiful this week as odds for several pre-tournament wagers are already available. Most notably the odds to win the Arnold Palmer Invitational are available at several online betting sites and those shown at Bovada can be seen just down the page. Also available are the odds to be the first round leader and the payouts for top-5 + top-10 finishes should be available within the next few hours.
Note: These odds can change prior to the start of the tournament and will be taken 'off the board' as the first players hit the tee on Thursday. PGA betting lines to win the Arnold Palmer Invitatonal will be reformulated between rounds and don't forget about the 2 + 3-ball lines which will be released following the announcement of this week's tee times.
UPDATE: Bubba Watson and Justin Rose now share the honor of being favored to win this week now that Tiger Woods has withdrawn from the tournament due to back issues. Both Watson and Rose are now listed with an 11 to 1 payout (updated odds shown below) instead of at 16 to 1 as they were when Tiger was expected to defend his championship.
Arnold Palmer Invitational Pre-Tournament Lines

- odds found at Bovada Sportsbook on 3/18/2014

In-Progress Odds For 2014 Arnold Palmer Invitational - display between rounds if available
Free Picks For Arnold Palmer Invitational
Now that we've taken the time to break things down this week, we've decided to do things a little bit differently. Even before the news that Tiger Woods would not be in the field we had planned on taking a few shots on some of the golfers which really pay out for a win. Here's who we like + why we like them:
Will MacKenzie (40/1) - Though this may not be a familiar name yet, it will be before the end of this year is over and now may be the best time to cash in on him with 40 to 1 odds. MacKenzie has taken several top-10 finishes over the last few weeks and he's been pretty hot with the putter. Currently in the top-20 of the FedEx Cup standings, don't be surprised if you see Will MacKenzie's name on the first page of the leaderboard.
Ian Poulter (50/1) - Known for taking advantage when the course allows it, Ian Poulter is definitely someone we could see winning this tournament or at least finishing in the top-10. Paying out at 50 to 1 doesn't hurt either although there are other names on this list that pay almost twice as much. Worth noting, Ian Poulter finished in 3rd place (-6 overall) in 2012.
Frederik Jacobson (80/1) - While it may seem like this pick is a reach, consider these facts and then take another look at that 80 to 1 payout. We like Jacobson because the man simply doesn't 3-putt much and he is a top-10 golfer in terms of strokes gained on the green. If you still need more, Jacobson finished tied for 9th place (-3) at this event in 2011.
Brian Harman (80/1) - Like our pick above, Brian Harman avoids making big mistakes with the flat stick in his hands. In fact, Harman can even do some serious damage within feasible scoring range which is quite often the case as he has consistently been one of the closest to the hole in events this year. His best finish at Bay Hill (T-15) came two years ago in 2012.
Pairings will be found here once the tee times are released for Bay Hill. One of the betting odds that relate directly to tee times and pairings are the 3-ball odds and weekend 2-ball betting odds. These will be updated through each round as they are formed by oddsmakers.
2013 Arnold Palmer Invitational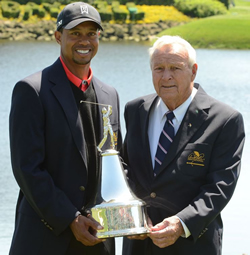 Tiger Woods regained the No.1 ranking in the world over Rory McIlroy with his victory at the 2013 Arnold Palmer Invitational. Woods won for the third time in 2013, which was his quickest to three wins in any year of his career. Many thought that it would translate over into the Major Championships, but it was not to be.
Woods would go on to win two more events in 2013, including the PLAYERS Championship, which many believe is his biggest challenge. Getting back the No.1 ranking in the world was big for Woods, as he never relinquished it the rest of the year.
2013 Arnold Palmer Invitational - Leaderboard
Tiger Woods -13 (275)
Justin Rose -11 (277)
Mark Wilson -8 (280)
Keegan Bradley -8 (280)
Rickie Fowler -8 (280)