2014 Sony Open In Hawaii - Vegas Odds, Free Picks, + Tee Times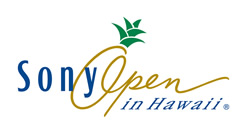 The second week in January will be the 2014 Sony Open, held from Thursday, January 9th through Sunday, January 12th. Waialae CC in Honolulu, Hawaii is a familiar site on the PGA Tour and will host some of the best golfers in the world once again in 2014. A player does not have to have won an event from the season before to get into the field for this one.
A Par-70 layout, Waialae is one of the oldest courses in Hawaii, and one that PGA Tour players travel a long way to get the opportunity to play. Players will have to navigate this course, which is set in the Koolau mountain range. The result means extremely undulated fairways and greens. There is a premium on hitting fairways at this golf course, as history has shown those that rank in the top-10 for the week in fairways hit are routinely in contention.
There will be plenty of coverage on the Sony Open, including live airing of each round on Golf Channel all week long. For the second-straight week, golf fans can enjoy prime time golf action in the evening.
Jump To: Betting Odds | Free Picks | Tee Times & 3-Ball Odds

Waialae CC, Honolulu, Hawai'i
A private country club located in Honolulu, the Waialae has stood as one of the United States' premier golfing destinations ever since its 1927 foundation. The course was designed by the well-regarded arthictect Seth Raynor. It is a par-72, with total yardage of 7,125.
Several prominent golfing tournaments have been held here, but the course is surely most famous for its role as the host of the Sony Open in Hawaii. The course itself is famed for having several holes based on other famous holes from around the world; the 10th hole contains features lifted from the 17th hole at St. Andrews, Scotland, for example.
The course is known for being player-friendly; it is wrapped in mature, lush plant life and boasts wide, accommodating fairways—as well as 83 strategically placed bunkers. Its easygoing appearance may be deceptive, but even as it challenges players, the course also entices them with its one-of-a-kind island beauty.
Vegas Odds For 2014 Sony Open in Hawaii
The odds to win the 2014 Sony Open along with first-round leader and a few others were released Tuesday morning before the start of the first round. Last week's tournament concluded on Monday which is why these betting lines are a bit late this week. Look below to see the overall odds but don't be afraid to check out Bovada to see props and more for this event!
Sony Open in Hawaii Pre-Tournament Betting Lines

- odds found at Bovada on 1/7/2014

Odds To Win Sony Open After 1st Round

- lines only display between rounds when available at Bovada
Top-5 Favorites To Win 2014 Sony Open
Adam Scott 8/1 (+800) - Scott was the favorite to win the 2014 Hyundai Tournament of Champions last week. As the No.2 ranked player in the world, it's not a surprise he is back there again this week. Scott finished T6 at Kapalua, carding 69-69 on the weekend. He was five shots behind Zach Johnson. Scott is playing well and if he can get the putter rolling a bit more this week he can turn those upper 60s scores into middle 60s.
Zach Johnson 10/1 (+1000) - When you win on the PGA Tour, you get respect the next week. Johnson is second on betting odds for the Sony Open behind only Scott. However, the payout isn't far off from where he stood at this point last week. Johnson is going off at 10/1, paying out slightly less than the 12/1 he garnered prior to the Hyundai Tournament of Champions. This type of golf course suits Johnson well once again, and he can be expected to contend.
Matt Kuchar 14/1 (+1400) - Kuchar also finished T6 with Scott, five shots back. It was a third-round 75 that did him in. It was his only round in the 70s all week, coming back with a 67 on Monday to get into the top-10. Kuchar played very well most of the week and with 14/1 odds to win on PGA Tour this week, he is definitely worth taking a shot on!
Jordan Spieth 16/1 (+1600) - Spieth was our dark horse value bet last week and nearly paid off big with the second-place finish. For anyone who chose to go with Spieth in the top-10 or top-five there was also a nice bit of profit. It doesn't look like this young player is a one-and-done. Spieth could be the next big American star in golf.
Jason Dufner 20/1 (+2000) - Dufner carded a top-five finish last week at Kapalua, four shots out of the lead. The winner of the most-recent Major Championship has gotten off to a nice start in 2014 and will try and back that up with another solid performance. At 20/1 a wager on Dufner would be a nice profit for a top-five favorite.
Free Picks For 2014 Sony Open In Hawaii
Pick To Win 2014 Sony Open in Hawaii - We are going to move Jordan Spieth up from a dark horse value bet, to the tournament winner this week. Spieth really showed that he has the game to win every week he tees it up. With the confidence built from the Hyundai Tournament of Champions, we think that Spieth takes the next step forward for a win at the Sony Open in Hawaii. A bet on Spieth is paying out at 16/1.
Dark Horse Value Bet - Defending champions that receive high payouts are often solid choices for a dark horse. This week that is Russell Henley. The payout on Henley sits at 66/1 this week so the risk vs. reward could be there. Not a lot needs to be wagered for a lot of money to be made. This is one of the higher dark horse payouts we go with, but Henley does have proven track record here.
PBO.com Lock Of The Week - Outside of 3-ball betting lines formed for the Sony Open, there are 2-ball lines as well for players in the same group + from different groups. One 2-ball payout matches Zach Johnson against Tim Clark. A payout on Johnson is right about 1 to 2 going off a -190 ($1.90 wins $1). All that needs to happen is for Johnson to shoot a lower round than Clark on Thursday. Johnson is coming off of a victory at the Hyundai Tournament of Champions and is swinging very well. Expect this to happen, with a solid margin of profit.
Tee times + pairings have been released for the first two rounds of the Sony Open. The PGA Tour has concocted some featured groups that will highlight the opening 36 holes. Adam Scott, Jason Dufner, and Matt Kuchar will play together. All three are top-10 favorites to win this week. This group will go out at 12:50 pm ET on Thursday. 3-ball betting lines for the groups have been formed. Here, Scott is a +140 ($1 win $1.40) to be the low score for the day. Kuchar is next at +170, with Dufner installed at +220.
Last week's Hyundai Tournament of Champions winner Zach Johnson is paired with Tim Clark and K.J. Choi. This group won't tee off until 5:30 pm ET. Johnson is the assertive favorite at +115, with Choi at +215 and Clark at +185.
Rising star Jordan Spieth is paired with defending Sony Open champion Russell Henley, along with Hideki Matsuyama. This threesome tees off right in front of the Johnson/Choi/Clark group, at 5:20 pm ET. Spieth leads the way with a +115 payout for Thursday. Despite winning last year, Henley (+250) is third behind Matsuyama (+185).
Full 3-ball betting lines for each day can be found below. These are updated automatic after each round.
It's not easy to win on the PGA Tour, and it's especially not easy to win in your first PGA Tour event. But don't tell that to Russell Henley, because all he did was win as a rookie in his first-ever event as a member of the PGA Tour. Henley recorded three rounds of 63, including two-straight on Thursday and Friday to put himself in prime position on the weekend.
Henley captured the 2013 Sony Open by three shots over Tim Clark, and blew away the rest of the field, with no player closer than seven shots. It wasn't just the fact that Henley won but rather the fact that it was a resounding victory, one which paved the way for a very successful 2013 campaign.
2013 Sony Open - Leaderboard
Russell Henley -24 (256)
Tim Clark -21 (259)
Charles Howell III -17 (263)
Scott Langley -17 (263)
Matt Kuchar -16 (264)