WGC Bridgestone Invitational - Vegas Odds, Free Picks, + Tee Times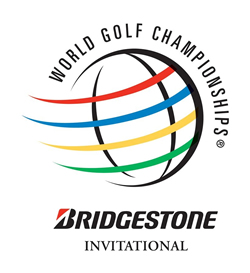 Expect the 2014 WGC Bridgestone Invitational to bring out the best players in the world, just like it does every year it's held. As a World Golf Championship event, more FedEx Cup points are on the line and there is more money to be won! In fact, there will be a total of $9,000,000 up for grabs including $1.53M to the winner as well as 550 all important FedEx Cup points!
Beginning on Thursday, July 31st, and scheduled to go through Sunday, August 3rd, Firestone Country Club in Akron, Ohio will have the attention of golf fans from all over. If you'd like to tune in there will be plenty of chances as Golf Channel will carry exclusive coverage on Thursday + Friday beginning at 1:30pm ET both days. The weekend rounds are going to switch up a little bit with Golf Channel supplementing CBS' coverage. Both Saturday + Sunday's rounds will start on GC at 12:00pm ET before Jim Nantz and the CBS crew steps in at 2:00pm ET to provide coverage up until the conclusion of play.
Live Network Television Coverage:
Thursday:

1:30pm - 6:00pm ET

Friday:

1:30pm - 6:00pm ET

Saturday:

12:00pm - 1:30pm ET

2:00pm - 6:00pm ET

Sunday:

12:00pm - 1:30pm ET

2:00pm - 6:00pm ET
Jump To: Betting Odds | Free Picks | Tee Times & 3-Ball Odds

Firestone CC - South Course, Akron, Ohio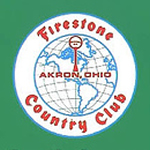 Firestone Country Club consists of a West, South, and North course, each of which has hosted a number of pro tournaments. The South Course, often called "The Monster" by golfers, is a championship level par-70. It opened for play in 1960 and measures out to 7,400 yards from the back tees. This includes several gaudy par-4s out there which will make scoring very difficult.
Much of the length of the course can be attributed to the Par-5 16th hole that plays plays 667 yards and terminates in a green front by a water hazard. With such a setup, players have relatively little chance of reaching the green in two unless they get a great bounce off someone's head in the gallery. Golfers are most likely to approach the hole with three moderate shots as opposed to a miraculous second drive with a low-loft wood from the fairway. Additionally, holes 4, 5, and 15 are also lengthy monsters that require precise tee shots and careful approaches.
The Bridgestone Invitational at the South Course is one of four World Golf Championship events. Firestone Country Club has seen its share of history on the fairways and greens. In 2000, Tiger Woods' famous 18th hole "shot in the dark" led him to victory.

Vegas Odds For 2014 WGC Bridgstone Invt.
We're still having trouble with not seeing Tiger Woods' name at the top of the list of favorites in any tournament he's entered in to, but we're beginning to adjust to seeing players like Rory McIlroy and Adam Scott routinely top Tiger in 2014. Well the odds for the 2014 WGC Bridgestone Invitational are no different as McIlroy tops the list at 6/1 (+600) followed by Adam Scott at 10/1 (+1000) before we see Tiger listed at 14/1 (+1400). We have the entire list of odds for all 76 golfers in the field this week.
With this being a World Golf Championship event there are going to be a lot of other betting lines this week besides the odds to win. If you are game, check out the WGC Bridgestone prop betting lines for some interesting wagers that you might not have known you can actually make! These can be quite fun as well as head-to-head matchups between players. Bovada has it all, be sure to check them out. Alternatively, if you are looking for 2014 Barracuda Championship betting lines then click preceeding link to go our page devoted to that tourney where Bovada's golf odds for that event will be listed!
Free Picks For 2014 WGC Bridgestone Invt.
Favorite Pick To Win This Week - There are several players to consider this week, and after going back and forth as to what key factors might play the most important role, the decision has been made. Sergio Garcia made a fantastic run at the 2014 Open Championship two weeks ago. He is playing well and Firestone favors the ball striker. There aren't many in the field that hit the ball like Garcia, and if he ranks somewhere in the top-10 in hitting greens this week he will be right there. At 25/1, Garcia's victory will garner a sweet payout for those who make the wager.
PGABettingOdds.com Darkhorse Value Pick - Francesco Molinari has a pair of top-25 finishes over the last two Majors, and a Top-15 at the BMW International Open. Molinari has a history of playing well in deep fields, and this could be a week where he gets over the hump. He played well at the Open Championship with a T15 finish. At 80/1 the payout is certainly worth the risk.
Finally, in an effort to keep you totally in the loop about this PGA event, we'll happily furnish the tee times and pairings for each round, as soon as 3-ball betting lines becomes available at Bovada. Once the website has posted their odds it will include the tee times between rounds and you will be able to see those by looking directly below this content (when available).
2013 WGC Bridgestone Invitational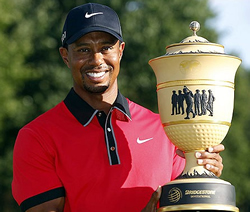 It was a vintage Tiger Woods performance at the 2013 WGC Bridgestone Invitational. Entering Sunday, it wasn't a matter of if Woods would win; it was a matter of by how much he would blow away the rest of the field. Woods started the final round with a seven-shot lead, and ended it with a seven-shot victory.
There was no drama on the back-nine Sunday, but it was still riveting to watch Woods play some of the best golf he has in a couple of years. The victory was Woods' fifth and final PGA Tour title of the 2013 season. He would win three more times than any other player in 2013, but was held without a Major Championship.
2013 WGC Bridgestone Invitational- Leaderboard
Tiger Woods -15 (265)
Keegan Bradley -8 (272)
Henrik Stenson -8 (272)
Miguel Jimenez -6 (274)
Zach Johnson -6 (274)