2013 The Masters Betting Odds + Event Info, Tee Times, TV Coverage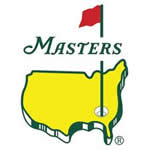 It's the first Major Championship of the season… The Masters! The Masters takes place in Augusta, Georgia at the famed Augusta National Golf Club. The 2013 Masters will tee off with first round action on Thursday, April 11th and run through Sunday, April 14th or until a winner is crowned.
ESPN has the coverage on Thursday and Friday, while CBS will pick things up with their traditional coverage on the weekend. The ESPN portion of the telecast will show live play on Thursday and Friday beginning at 3pm ET with coverage ending at around 7:30pm ET. CBS will pick up the third and fourth rounds of the tournament. On Saturday, CBS will begin broadcasting live coverage at 3:30pm ET as where coverage will pick up at 2:30pm ET on Sunday. For those interested, the annual Par-3 contest will take place on Wednesday, April 10th with coverage shown live nationally on ESPN from 3pm ET until 5pm ET.
As always, The Masters has perhaps the best website that shows live coverage almost around the clock. Please visit the tournament website for more info on online Masters coverage.
The Masters is arguably the biggest tournament in the entire world of golf, and has the important distinction of being the first Major Championship of the season. Played annually at Augusta National Golf course, might very well be the most famous course in the world, players and patrons from all over the world descend on the tiny town of Augusta.
The first Masters was contended back in 1934 and won by Horton Smith. Then known as the Augusta National Invitational, the dream of Bobby Jones, it quickly became one of the biggest tournaments in the world.
Augusta National has undergone several renovations and changes over the course of the last decade or so. Those original changes took place back in 2002, but since then, minor changes such as moving tee boxes have occurred almost every year. Augusta National now stretches to 7,435 yards.
The winner of the Masters receives the Green Jacket, along with the Masters Trophy which is a depiction of the club house. A prize of 600 FedEx Cup points is at stake, along a $1.4 million first place prize.
What Happened In 2012?
The 2012 Masters was one for the books, going into a playoff between Bubba Watson and Louis Oosthuizen. Both players played remarkably well all week, including Sunday. In fact, Oosthuizen made a double-eagle 2 on the Par-5 second hole, just the third ever done in the Masters. Watson carded a 4-under par round of 68 to get into the playoff with Oosthuizen. And on the first playoff hole, which was on #10 at Augusta National, Watson pulled off a miraculous shot within 12 feet of the cup. With Oosthuizen making a bogey, Watson needed a simple two-putt, which he converted for his first Major Championship title.
The 2013 Masters
There is nothing quite like Masters week for both the players in the field, and the fans watching around the world. There is no question that this is one of the most special events in sports, and it gets going on Thursday of this week.
All of the top names in the game will be in the limited field, gunning for the first Major Championship of the 2013 PGA Tour season.
Tiger Woods leads the way at the #1 ranked players in the world, but names like Rory McIlroy, Phil Mickelson, defending champion Bubba Watson, Lee Westwood, Justin Rose, Adam Scott, Brandt Snedeker, Keegan Bradley, Luke Donald, and more will be on hand.
Vegas Odds On The 2013 Masters
Woods leads the betting lines to win the 2013 Masters, which isn't a surprise. He has won three tournaments already, and has only shown signs of improving. Combine that with him coming to a place that he has a history of success, and it looks like a fifth green jacket appears likely. Woods has finished outside of the top-25 just one time in his professional career at the Masters. It seems that no matter what type of game he comes in with, Woods is contending at Augusta. But now that he is playing very well for the first time in several years, it's no wonder PGA Lines set him at 3 to 1.
McIlroy jumped up to 8 to 1 on the payout this week to win the 2013 Masters, up from a week ago at 12 to 1. The #2 ranked player in the world finished second last weekend at the Valero Texas Open. He had originally not scheduled that event, but added it last minute to get more tournament play in. It has paid off, and there is no question that McIlroy will come in more confident, fresh off of a closing 66 on Sunday.
Mickelson has three Masters victories in his career, the last coming in 2010. Mickelson likes this place every bit as much as Woods, and would tie Woods and Arnold Palmer with four green jackets if he were to break through to the winner's circle. At 10 to 1, oddsmakers expect Lefty to contend well here.
Justin Rose has yet to win a Major Championship in his career, but oddsmakers think the Masters could be that first one this week. He as played well here before, his best finish a T-5 back in 2007. Rose is playing his best golf of his career over the last year or so, so he is expected to do well.
Charl Schwartzel won the 2011 Masters, and ended the 2012 season on fire. He hasn't played his best in 2013, but coming to a place he has had success with like Augusta National makes him a favorite, rounding out the top-five contenders.
Free Picks For 2013 Masters Winner
The Winner - There are times to go away from the favorite, and then there are times when there is a reason to go with the favorite. We are going with the latter this week. Tiger Woods is simply playing too well to pick any player in the field other than him. In fact, if given the option of Woods or the field, we would take some serious thought to taking Woods. At 3 to 1, there is still even some nice profit to be made on a wager on the #1 ranked player this week. We expect Woods will get Masters win #5 and Major Championship #15 on Sunday.
Darkhorse Value Bet - Steve Stricker has not won a Major Championship, and is probably the best player in the world not to do so yet. There are some others out there like Luke Donald and Lee Westwood, but Stricker is every bit as surprising. He is getting odds at 50 to 1 to win the 2013 Masters, which is a great value for one of the top players in the world. His best finish at Augusta came in 2009, when he finished T-6. For the payout, Stricker is worth the risk betting on him to win.
Notable Pairings
Tee times for the first two rounds of the 2013 Masters were released on Tuesday of Masters week, and it looks like we have some good ones to look forward too. The same can be said for the 3 ball betting odds that were released shortly after the announcement of the tee times.
Getting right into the pairings for the opening two days of the tournament, Tiger Woods will go out with Luke Donald and Scott Piercy. This threesome will tee at 10:45am ET on Thursday, and then out at 1:41pm ET on Friday. Woods is the overall Masters favorite, and the favorite as well on the 3-ball line released for this group. A wager on Woods to shoot the lowest score in this group on Thursday is set at -140. That means, every $1.40 risked will profit $1. Donald is set at +200 (2 to 1), and Piercy at +450 (9 to 2). The Friday 3-ball betting line for the groups will be out after the first round is complete.
Other groupings to take note of include Phil Mickelson. The three-time Masters winner will tee off at 1:30pm ET on Thursday alongside Louis Oosthuizen and Martin Kaymer. They will go out at 10:23am ET on Friday. A bet on Mickelson for the Thursday 3 ball line is set at even, while Oosthuizen is installed at +175. Kaymer rounds things out at +300.
Bubba Watson will try to become the first since Woods to repeat as Masters champion, and just the fourth player in history. Watson will begin his quest at 10:34 am ET on Thursday with Ian Poulter and U.S. Amateur champion Steven Fox. The 3 ball odds between Watson and Poulter are very close, set at even and +110 respectively. Fox is set back at +650.
Rory McIlroy (+110) will go out with Keegan Bradley (+175) and Fredrik Jacobson (+350) at 1:41pm ET on Thursday, and then at 10:34am ET on Friday.
Below, you will find the complete listing of Thursday tee times and 3-ball betting odds, which will then switch over to Friday's 3-ball lines on Thursday night. These odds will update daily so be sure to check back.