2013 Crowne Plaza Invitational Odds + Info, Tee Times, Coverage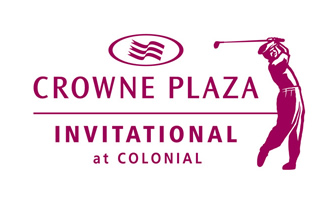 Staying in Texas for another week following the completion of the Byron Nelson Championship, the PGA Tour will set up in Fort Worth, Texas at Colonial Country Club. The 2013 Crowne Plaza Invitational will begin on Thursday, May 23rd and is scheduled to wrap up play on Sunday, May 26th barring inclement weather or any unforeseen delays.
Golf Channel will have the Thursday and Friday coverage from 3pm ET to 6pm ET, along with early coverage on the weekend. Main coverage for the third and final rounds will be aired on CBS, with coverage beginning in the early afternoon at 3pm ET and lasting through the conclusion of the day so that no golf action is missed.
Jump To: Betting Odds | Free Picks | Tee Times & 3-Ball Odds

The Crowne Plaza Invitational
The Crowne Plaza Invitational is just one out of five total invitational tournaments that are held annually on the PGA Tour. This tournament has been around since back in 1946, playing every year at historic Colonial Country Club. Some might remember former LPGA tour player making history by competing on the PGA, which was done at Colonial.
Being that the Crowne Plaza Invitational is an invitational, the field is typically smaller. Generally, we will see a field comprised of around 120 players.
This tournament has a unique feature known as the Champion's Choice. This grants past champions who are competing in the event the opportunity to invite two younger players in the field who would have not been qualified otherwise.
What Happened In 2012?
One of the themes of the 2012 PGA Tour season was the coming out party of Jason Dufner. After already collecting two wins earlier in the season, Dufner came to the Crowne Plaza Invitational in Texas, and was right at the top of the leaderboard. But it was Zach Johnson whom he had to duel with in the final round on Sunday, as the two separated themselves from the rest of the pack. At the end of the day, it was Johnson who was able to outlast the challenge from Dufner, despite shooting an over par round of 74. Johnson managed a one-stroke win over Dufner to claim his first and only tournament victory on the 2012 PGA Tour.
2013 Crowne Plaza Invitational
Sang-Moon Bae broke through with his first PGA Tour last week at TPC Four Seasons at the HP Byron Nelson Championship over two shots by Keegan Bradley. As Bae celebrates his first win, the PGA Tour moves forward in the season with the Crowne Plaza Invitational staying in Texas. The Crowne Plaza Invitational takes place from Colonial Country Club in Fort Worth.
Last year, it was Zach Johnson who outplayed the rest of the field to win the 2012 Crowne Plaza Invitational. The victory by Johnson was only one shot over a red-hot Jason Dufner at that point in the year. Dufner was close to getting his third win in two months, but fired a 74 on Sunday to Johnson's 72 which ended up being the difference.
Coming into to the 2013 Crowne Plaza Invitational, Johnson and Dufner are certainly two of the headliners, along with Matt Kuchar, Charl Schwartzel, Jim Furyk, and Rickie Fowler. It's Johnson and Schwartzel who lead the way on the betting odds to win the 2013 Crowne Plaza Invitational though.
Odds To Win 2013 Crowne Plaza Invitational
Zach Johnson & Charl Schwartzel 14/1 (+1400) - Johnson is an obvious favorite coming into the event as the defending champion. Having also played well at the PLAYERS Championship, Johnson has to come in with even more confidence outside of knowing that he won last year. Schwartzel finished in 3rd place by himself last week at the HP Byron Nelson Championship, that included an opening round 63. And anytime a golfer comes in hot from the week before, the odds like to jump on that.
Matt Kuchar 18/1 (+1800) - Kuchar couldn't really get anything going this past week, shooting consistent scores of 69-70-71-69 over the four days at the HP Byron Nelson Championship. He hit the ball fine, but didn't make the putts needed to get into contention. Kuchar tabbed a T26 finish at the 2012 Crowne Plaza Invitational, finishing even par.
Jason Dufner 20/1 (+2000) - Like we mentioned earlier, Dufner was leading Johnson going into the final round last year at the Crowne Plaza Invitational, but didn't get it done. He has yet to yet to notch a win so far through the 2013 PGA Tour schedule, but this place presents as good of an opportunity as any that he will have, on a golf course that he knows he can play well.
Jim Furyk 25/1 (+2500) - Furyk finished in 4th place at the 2012 Crowne Plaza Invitational, and was the only player in the field to shoot in the 60's in all four days of the tournament. The problem was that they just weren't low enough in the 60's. He never managed a score lower than 68, and when players in front are throwing out 64s and 65s, it's something that you need to do to win. Oddsmakers expect Furyk to be back in the mix in 2013 though, as a top-five favorite.
2013 Crowne Plaza Invitational Betting Lines

- odds found at Bovada on 5/20/2013
The Winner - We are going to go outside of the top-five this week for the winner, but not by much. Rickie Fowler hasn't won since his victory at Quail Hollow last season, but he has shown signs of getting close. Combine that with the fact that he finished T5 at the Crowne Plaza Invitational, and all it will take will be a solid week of putting to get him into contention. Also, at 25 to 1 to win this week, there is a very nice payout on those who are willing to take the risk on Fowler to break through for the first time in 2013.
Darkhorse Value Bet - John Huh finished T8 at the HP Byron Nelson Championship last week, shooting a 7-under par total. Not only that, Huh finished T5 here last year at the Crowne Plaza Invitational as well. At 50 to 1, it's a high margin of profit for those looking at a potential darkhorse pick this week. At this wager, a $5 bet would win $250. Not too bad considering this is a golfer playing well right now, on a course he has a friendly history with.
The PGA Tour has put together some very good pairings for the first couple of rounds at the 2013 Crowne Plaza Invitational. You will get the defending champion in Zach Johnson paired with the 2012 runner-up, and last week's winner on the PGA Tour at the HP Byron Nelson Championship Sang-Moon Bae. These three players will go off at 8:33am ET on Thursday, and then at 1:33pm ET on Friday.
Oddsmakers have formed 3-ball odds for these groupings as well + PGABettingOdds.com has them for you... of course! It's Johnson who leads the way in this pairing, set at +120 on the moneyline ($1 wins $1.20). Dufner comes in second here at +175, with Bae rounding out the threesome at +260.
Another group to watch is Matt Kuchar, Martin Laird, and Kevin Streelman. All three of these players are in the top-25 of the FedEx Cup points standings, with Streelman sitting 3rd, and Kuchar fifth. This group tees off at 8:44am Et on Thursday, and 1:44pm ET on Friday. Kuchar and Streelman are set at an equal +165 on the payout, with Laird paying out 2 to 1 at +200.
Rickie Fowler finished in the top-five here last season, and will tee off with tournament favorite Charl Schwartzel, and Davis Love III. Fowler and this group will go off at 1:33pm ET on Thursday, and 8:33am ET on Friday. Schwartzel is a near even money favorite at +110, with Fowler next at +150. Love III rounds this out well back at +350.
For the complete listing of 3-ball odds for the 2013 Crowne Plaza Invitational, check the lines from Bovada out below.