2013 Arnold Palmer Invitational Odds + Info, Tee Times, TV Coverage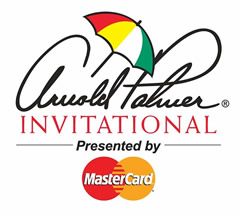 The Bay Hill Club & Lodge will be the center of attention on the PGA Tour in the middle of March, for the playing of the Arnold Palmer Invitational in Orlando, Florida. The 2013 Arnold Palmer Invitational presented by MasterCard will begin on Thursday, March 21st and go thru Sunday, March 24th, 2013.
If you are interested in Thursday and Friday coverage, it will be picked up by Golf Channel at 3pm ET both days, and will conclude at 6pm ET. Then during the weekend rounds, the Golf Channel will have two hours of coverage starting at 12:30pm ET, before NBC picks up coverage until play concludes beginning at 2:30pm ET.
The Arnold Palmer Invitational
Formerly known as the Bay Hill Invitational for many years, the Arnold Palmer Invitational is home to Bay Hill Golf Club and Lodge, one of the premiere golf course in the state of Florida. Legendary golfer Arnold Palmer makes his home near the course, and is the title sponsor of the event. This field features most of the top-50 ranked players in the world, obviously highlighted by Woods. Woods has played in the event every year in his career in which he was not out due to injury.
Bay Hill has one of the most scenic finishing holes in golf, with the 19th hole surrounded by water on the approach shots, with stones cascading down the bank. There have been many great finishes, including several by Woods.
Bay Hill is a Par-72 course that measures 7,400 yards. The course combines length and narrow fairways to make players think about what they want to hit off of the tee box and the position that they want to be in for the approach into the green. There is no shortage of water hazards throughout the grounds either, as there is a danger lurking on every hole.
What Happened In 2012?
Tiger Woods had not won a golf tournament in over two years. That finally came to a close on Sunday during the 2012 Arnold Palmer Invitational, as he cruised to a vintage-Tiger victory of five strokes over second place. Woods got off to a great start for the week, shooting 69 and 65 to get in position to win on the weekend. He was able to put four rounds together, and in doing so, won the Arnold Palmer Invitational for a seventh time in his career. It was certainly an impressive feat, as he has dominated Bay Hill in his time on the PGA Tour.
The 2013 Arnold Palmer Invitational
UPDATE: The final round of the 2013 Arnold Palmer Invitational was postponed until Monday, March 25th at 10am ET. With that said, Tiger Woods is leading the field by 3 strokes through 2 holes of play. Below are the updated in-play PGA odds which should be available right up until play resumes.
With Woods being up on the field and with only 16 holes to go, odds are overwhemingly in his favor but that doesn't mean this one is his. He did win on a Monday finish at Torrey Pines earlier this year but there are several others like Rickie Fowler getting 8 to 1, or $8 to every $1 wagered.
Also worth noting, because odds are so in favor of Tiger, Bovada has released odds w/o Tiger Woods included which means the highest finisher other than Woods wins the bet. We don't have them listed here but clicking in the table below will take you to the page where they can be bet.

2013 Arnold Palmer Invitational Betting Odds

- updated 3/24/2013
It's the last stop on the 2013 Florida-swing for the PGA Tour, culminating in the Arnold Palmer Invitational at Bay Hill Golf Club And Lodge. It's been the playground of Tiger Woods throughout his career, and the way that he is playing coming into this week might just continue to reflect that.
Woods captured the Arnold Palmer Invitational, winning for the first time on the PGA Tour in two years. That seemed to get him some momentum, and back in the winner's circle was certainly a confidence builder.
Woods will be joined by a great field at Bay Hill. They include Phil Mickelson, Brandt Snedeker, Lee Westwood, Keegan Bradley, Graeme McDowell, Sergio Garcia, Justin Rose, Bubba Watson and more.
Vegas Odds For The 2013 Arnold Palmer Invitational
Early in 2013, Woods has already been playing very well, the latest of which was on display two weeks ago in the WGC Cadillac Championship at TPC Blue Monster. Combine that with his past history at Bay Hill, and it's no wonder he is set as a big favorite, going off at 5/2 to win here for the eighth time.
There is certainly a disparity on the betting odds, with Mickelson second in line, but well back at 16/1. Mickelson has never won the Arnold Palmer Invitational, but will come in playing well of late with the Masters on the horizon.
Behind Mickelson is Snedeker. He returns this week at Bay Hill after taking some time off to heal an injured rib. It will be interesting to see how the time off affect his game. You have to think he is going to try to get as much competition as possible before the 2013 Masters. At 18/1, oddsmakers expect him to be up on the leaderboard in contention.
There are certainly some favorable payouts even at the top of the favorites behind Woods. A wager on Garcia or Rose will reward bettors with a 20/1 profit margin prior to the start of the tournament.
Free Pick For '13 Arnold Palmer Invitational
The Winner - We want to stray away from the obvious choice, but when Tiger Woods is playing the way he has been, it's hard to go against him. We predicted earlier in the year that Woods would win at least twice during the Florida Swing, and so far that prediction can still come true with a win at Bay Hill. So of course we are going to pick him this week to win for an eighth time at the Arnold Palmer Invitational.
Darkhorse Value Bet - Jim Furyk had a good week at the Tampa Bay Championship, finishing in the top-10. Bay Hill is a lot like Copperhead and will present the golfers with a ton of different challenges. Someone who is methodical around the course will win this week, and Furyk exhibits that characteristic perfectly. A wager on Furyk this week is paying out 40/1 to start. It could be a very nice profit to get in on... risk $1 to win $40!
Notable Pairings
Looking down the list of pairings and tees times for the 2013 Arnold Palmer Invitational, there are certainly two that stand out above the rest.
The first one will go out early on Thursday morning off of No.10 at Bay Hill, when the defending champion Tiger Woods will go out with Ernie Els, and Justin Rose. This threesome will tee off at 8:05am ET on Thursday, and then out in the afternoon on Friday off No.1 at 12:45pm ET.
There have been 3-Ball betting odds formed for the first round at Bay Hill, with Woods set at -125 to shoot the lowest score out the three on Day 1. Rose is sandwiched in the middle of the grouping, set at +200 (2 to 1), with Els set at +350 (7 to 2).
The other big grouping to watch will go the opposite draw, teeing off in the afternoon on Thursday, then in the morning on Friday. Going out at 12:45pm ET off no.1 on Thursday will be Phil Mickelson, Sergio Garcia, and Brandt Snedeker.
This is a very tightly packed 3-ball betting line, with Lefty leading the way. Mickelson is set at +160 to go low in the group, with Garcia next at +175, and Snedeker rounding things out at +190. Snedeker has had the best year so far of the three, but that time away due to the rib injury has likely knocked him down as bit in the eyes of the oddsmakers.
For a complete list of tee times and 3-ball odds for the first round of the 2013 Arnold Palmer Invitational, check out the betting lines below.