2013 WGC-Cadillac Championship Betting Odds + Info, Times, Coverage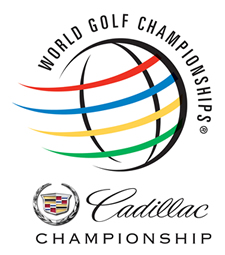 After the first stop in the state, the Florida Swing continues down to Miami for yet another visit to the TPC Blue Monster for the playing of the 2013 WGC-Cadillac Championship. This World Golf Championships tourney will tee off on Thursday, March 7th and is scheduled to conclude on Sunday, March 10th.
On the cameras for the week will be NBC and the Golf Channel with the GC having exclusive coverage on Thursday/Friday. NBC has exclusive rights to the weekend coverage and will pick up action beginning at 2pm ET on Saturday and 3pm ET on Sunday. Both days of weekend coverage will conclude when play for that round has finished.
The WGC-Cadillac Championship
The WGC-Cadillac Championship is the second World Golf Championship event of the season. The WGC events were created to produce some of the toughest fields in the world, Major Championships included in that conversation. The WGC Cadillac Championship has one of the strongest fields all season.
TPC Blue monster is most famous for its finishing hole, with is a dogleg left surrounded by water all down the left side through the green. At 7,335 yards total, the Par-72 provides players with a ton of obstacles, including many water hazards throughout. As a typical Florida course, there is little undulation, but the way the course plays is largely dictated on the weather throughout the week. The added incentive of 550 FedEx Cup points as opposed to the normal 500 for a regular event definitely adds to the excitement.
This event used to be played all over the world, but since 2007, it has settled in its current location at TPC Doral, which definitely provides a great finishing scene in golf.
What Happened In 2012?
We had a bunch of big names around the leaderboard late on Sunday afternoon at TPC Blue Monster. Bubba Watson held the lead going into the final round, but faced some stiff competition from players like Justin Rose, Rory McIlroy, Luke Donald and more. Watson was not able to hold on to the lead, and needed a birdie on the 72nd hole to force a playoff with Justin Rose. After pulling his shot to the right to avoid the water on the infamous No.18 at TPC Blue monster, Watson faced a daunting approach. He pulled off a phenomenal shot which stopped about 12 feet from the hole. He was unable to convert though, giving Rose his biggest win of his career.
2013 WGC-Cadillac Championship
The 2013 WGC-Cadillac Championship will host a very small field this week but it does not lack in depth. TPC Blue Monster will play host to the best players in the world who qualified for the second World Golf Championships event of the year.
Among those in the field this week will be Tiger Woods, Rory McIlroy, Phil Mickelson, Justin Rose, Bubba Watson, Luke Donald, Adam Scott, Charl Schwartzel, Lee Westwood and more.
Vegas Odds For 2013 Cadillac Championship
Tiger Woods is set as the favorite in the field coming into the week, going off at 9 to 1 on Bovada Sportsbook. He managed only a tie for 37th place last week at PGA National in the 2013 Honda Classic, failing to shoot a single round below par. If Woods is to win this week, that will certainly have to change.
Schwartzel is second on the list of favorites this week, going off at 14 to 1. He hasn't played very well the last couple of weeks, but oddsmakers keep thinking that Schwartzel is due for a breakout performance and get back to his end of the 2012 year form.
Rose is the defending champion on the TPC Blue Monster at Doral, and is set even with Schwartzel at 14 to 1 to repeat in 2013. It was a one-shot victory over Watson last year, as Rose got the biggest victory of his career, which has spearheaded a resurgence in the Englishman.
Matt Kuchar won the first World Golf Championships event (Accenture Match Play Championship) in 2013 a couple of weeks ago in Arizona for the Accenture Match Play. Oddsmakers believe that Kuchar will be in contention this week as well, going off at 18 to 1.
The #3 ranked player in the World Golf Rankings, Luke Donald, has been installed with 18 to 1 odds to take home the win this week at Doral. With that payout, he is tied with Matt Kuchar in terms of payout which would equal $18 net for every $1 risked.
And, we couldn't not mention Rory this week after last week's baffling disappearance. As one of the favorites in the Honda Classic, McIlroy just left the course in the middle of the 2nd round leaving spectators and bettors high and dry. It's natural to be concerned and that is the reason why he is paying out at 20 to 1 for a win; tied with Phil Mickelson for 6th overall favorite.
Free Picks For 2013 Cadillac Championship
Winner Pick - Lee Westwood had a solid week at the Honda Classic, but couldn't convert on some putts down the stretch. If he can get some putts to fall at TPC Blue monster, PGABettingOdds.com thinks he will have a great shot at winning. Westwood is our pick to win the WGC Cadllac Championship this week, paying out 25 to 1 to start.
Darkhorse Value Bet - We like to go with a player off the radar who has been hot of late, and that would be Geoff Ogilvy. Ogilvy finished runnerup at the Honda Classic this past week, and we expect that play to spill over into the WGC Cadillac Championship. A bet on him to start the week was at 50 to 1 but has since moved to 45 to 1. Signs are starting to point in favor of Ogilvy...
Notable Pairings
There are some great pairings for the 2013 WGC Cadillac Championship this week at TPC Blue Monster at Doral.
The PGA Tour elected to go with pairings based on World Rankings, putting the top-three players in the world together, and so on down the line. So if you are doing the match, that would mean that Tiger Woods and Rory McIlroy will be grouped together for the first two days of competition, alongside No.3 Luke Donald as well. This group will go off at 11:53am Et on Thursday, and then 12:59pm ET on Friday.
Oddsmakers hae formed 3-Ball betting lines for the first day already, and will issue new 3-ball odds each day this week. There is no cut at the Cadillac Championship, but the pairings will be switched to just two after Friday.
Woods is set as a +130 favorite to shoot the low number in the group, followed by Donald at +175, and McIlroy at +220.
The pairing just behind the Woods and McIlroy group in the World Golf Rankings puts Louis Oosthuizen (+220), Adam Scott (+175), and defending Cadillac Championship winner Justin Rose (+135) together, teeing off at 12:59pm ET on Thursday.
Phil Mickelson (+150) will be paired with Bubba Watson (+170) and Steve Stricker (+210). This grouping will tee off at 12:49pm ET on Thursday, and 11:53am ET on Friday.
Check out the complete listing of 3-ball Betting odds below, as can be seen from Bovada Sportsbook for all first round pairings plus the odds.