2013 Shell Houston Open Betting Odds + Event Info, Times, Coverage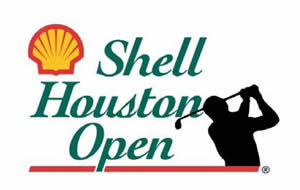 After playing the last few weeks in the state of Florida, the PGA Tour goes back west (to Texas) for the 2013 Shell Houston Open. The tournament is played at Redstone Golf Club's Tournament Course, and is located in Humble, TX.
The 2013 Shell Houston Open will be played starting on Thursday, March 28th and going through Sunday, March 31st. The Golf Channel will pick up coverage of the tournament for Thursday and Friday rounds beginning at 3pm ET, and will also pick up a portion of the weekend rounds (12pm-2pm ET). NBC will show the conclusion of play on Saturday and Sunday beginning at 2pm ET.
The Shell Houston Open goes back all the way to 1946, when Byron Nelson won the first one held. Since then, the tournament has relocated over the decades to several golf courses in the Texas area. Redstone Golf Club has been the current location of the tournament since back in 2003, with this the 10th anniversary at the venue.
Designed by Rees Jones, Redstone Golf Club maxes out at 7,457 yards. The Par-72 layout doesn't look like your typical Texas golf course, with various water hazards and wetlands areas throughout. The course was actually designed with fan traffic in mind.
The final four holes are Redstone Golf Club steal the show, beginning with the 608-yard Par-5. From there, it's a 200-plus yard Par-3, followed by a pair of Par-4s that near 500 yards. It's certainly a challenging close to an otherwise relatively easy scoring golf course. The winner receives $1.08 million along with 500 FedEx Cup points of the total $6.2 million purse.
What Happened In 2012?
Hunter Mahan started off his 2012 season with a victory at the Accenture World Match Play Championship, and then followed it up with continued success at the Shell Houston Open. Mahan won by one shot over Carl Pettersson and two shots over Louis Oosthuizen. After three-straight rounds in the 60's, Mahan finished out on Sunday with a 71 to secure the victory. Unfortunately for him, that would be his last victory on the 2012 PGA Tour. Still though, two wins is certainly a nice season and he will likely be among the favorites to win in 2013.
The 2013 Shell Houston Open

Rory McIlroy leads the way into the 2013 Shell Houston Open this week, but not as the No.1 ranked player in the world. At least not for now. McIlroy fell to No.2 in the world this past week after Tiger Woods reclaimed it with a victory at the 2013 Arnold Palmer Invitational. The win puts Woods just in front of McIlroy, though with a win this week the No.2 ranked player in the world can jump back to No.1.
McIlroy is the favorite to do just that, leading the odds to win the Shell Houston Open from Red Stone Golf Club. McIlroy will have a tough field to compete against though, with a host of big names following behind.
Some of the notable players in the field this week include Phil Mickelson, Lee Westwood, Steve Stricker, Keegan Bradley, Dustin Johnson, Hunter Mahan, Brandt Snedeker, Louis Oosthuizen, and more.
Shell Houston Open Vegas Odds
But as we said, it's McIlroy who lead leas the way on the betting odds. He is set at 9 to 1 to win for the first time in 2013. He appeared to make strides at turning around his struggles in the final round at the WGC Cadillac Championship. That included a final round 65 to procure a top-10 finish. He has not played a competitive round since, and was not in the field at Bay Hill this past week.
Behind McIlroy is Bradley. At 12 to 1, oddsmakers certainly believe that Bradley is a big threat to win at Red Stone Golf Club. He only has one prior appearance here, which came last season. Bradley did finish in a tie for fourth, so had has had some success. He comes off of a top-five finish at the Arnold Palmer Invitational as well.
You knew we wouldn't get far down the list of favorites without mentioning Mickleson. The 2011 winner at this event is set at 16 to 1 on the payout. He will certainly be looking to play well and build some momentum heading into the Masters in a couple of weeks.
Mahan is the defending champion, and will try to repeat that title. He is expected to compete well here, set at 16 to 1 in a tie with Mickelson on the betting line.
Keeping with the theme of the 16 to 1 payouts is Stricker. He does not play a full schedule, but in the events he has played, he has been a factor. He hasn't won in 2013, but does has two second place finishes.
2013 Shell Houston Open Betting Odds

- updated 3/26/2013
Free Picks For 2013 Shell Houston Open
The Winner - PGABettingOdds.com likes the way that Steve Stricker plays when he tees it up. A model for consistency, we want to go with someone who will give themselves a chance. If you keep giving yourself a chance to break through, odds are that one time you will. And with a 16 to 1 payout, we think that Stricker is worth that risk on the profit margin to wager on to capture the Shell Houston Open in 2013.
Dark Horse Value Bet - Boo Weekley nearly won the Tampa Bay Championship after a 64 on the final Sunday. When it comes to a dark horse, we like to look at players off the radar who have been playing well of late. Weekley is getting 80 to 1 odds this week at the Shell Houston Open. Red Stone golf Club is certainly a different venue than Copperhead, but Weekley has to be feeling good about the way he is playing. With the huge potential for a big profit, Weekley is a good wager on the dark horse this week.
Notable Pairings
There are some great groupings over the course of the first two days at the 2013 Shell Houston Open. In addition to these pairings and tee times, oddsmakers have also formed first round 3-ball betting odds for the Thursday round.
Rory McIlroy will be paird with Dustin Johnson and Keegan Bradley for the first two rounds, going off at 12:50pm local time for Round One, and then on Friday at 7:50am local time for Round Two. McIlroy is set as a +135 favorite to shoot the low number for Thursday. That is a $1.35 profit for every $1 wagered should he be the low man in the group. Bradley is next at +175, while Johnson comes in behind these two at +225.
Other groups to watch include Phil Mickelson (+150), Hunter Mahan (+135), and Geoff Ogilvy (+275). They will tee off at 7:50am CST on Thursday, and then will be in the afternoon wave at 12:50pm CST on Friday.
Steve Stricker (+130), will be paired with Brandt Snedeker (+170), and Bill Haas (+250) for Thursday and Friday. This threesome will tee off at 1pm CST on Thursday, and then at 8am CST on Friday.
For complete tee times and 3-ball betting odds, check out the odds below as seen on Bovada