2013 Tampa Bay Championship Betting Odds + Info, Times, Coverage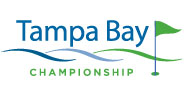 The PGA Tour travels about four hours northwest to Tampa for the playing of the Tampa Bay Championship at Innisbrook Resort and Golf Club in Palm Harbor Florida. The event is played on the famed Copperhead Golf Course.
The Tampa Bay Championship starts on March 14th and will play through March 17th unless unforseen delays occur. As for the coverage of the event, Golf Channel and NBC will team up for televising it all week long. Look for coverage of early round to be shown on Golf Channel on Thursday and Friday beginning at 3pm ET. Golf Channel and NBC will broadcast weekend play with coverage starting at 1pm ET and 3pm ET respectively on Saturday and Sunday.
The Tampa Bay Championship
Established back in 2000, then as the Tampa Bay Classic, this is one of the newest stops on the PGA Tour annually. Transitions has been the sponsor of the event since 2008, but chose for 2012 to be its last year of the "Transitions Championship".
The course is the main attention getter for this event. Copperhead stretches to 7,340 yards as a Par-71, making it quite a long venue for the players to get through. Two of the four final closing holes are Par-3s, both very long; it makes for a difficult finish. A win will get the player 500 FedEx Cup points. Copperhead is wildly popular with Tour players, attracting many of the greats to the Tampa area. The winner of the Tampa Bay Championship gets $990,000 of the $5.5 million total purse which isn't a bad pay day at all.
What Happened In 2012?
If you are wondering why you have not heard of the Tampa Bay Championship, it's because last season it was known as the Transitions Championship. But 2012 was the last year as a sponsor for Transitions, so this tournament is now known as the Tampa Bay Championship.
After losing his No.1 ranking at the Honda Classic two weeks before, Luke Donald golfed his way back to the top ranking with a win at Copperhead. Donald won in a four-player playoff, over Jim Furyk, Sang-Moon Bae, and Robert Garrigus. It was a dramatic way to ascend back to the No.1 ranking for Donald, and a big win to boot.
2013 Tampa Bay Championship
The WGC Cadillac Championship ended with Tiger Woods claiming his 17th-career World Golf Championships victory. Now, the PGA Tour moves through the state of Florida from Miami, up a little more north and west for the playing of the Tampa Bay Championship at Innisbrook Resort on the famed Copperhead course.
Woods won't be in the field this week, but six of the top-20 players in the world will be, led by No.3 Luke Donald. Also in the field will be Matt Kuchar, Louis Oosthuizen, Adam Scott, Jason Dufner, Sergio Garcia, and Ernie Els.
Vegas Odds For The 2013 Tampa Bay Championship
It's close at the top of the betting odds to win the Tampa Bay Championship, with four of the names we just mentioned leading the way. Scott has separated himself slightly, paying out 14 to 1 on the ltest lines. Ass for Donald, Kuchar, and Garcia, they have been set at 16 to 1.
Donald enters as the defending champion in the event, so it certainly no surprise that he should be right at the top of the list of favorites to win. And while he has yet to win in 2013, he is coming off of a couple of nice finishes at the Honda Classic, and the Cadillac Championship. Copperhead may very well be the toughest course that the PGA Tour visits in Florida as well.
Kuchar won the Accenture Match play a couple of weeks back, the first WGC even of the season. He continued solid play, but was never a factor at TPC Blue Monster this past weekend. Kuchar will try to keep that momentum from the WGC victory going as the lead up to the Masters is just a few weeks away.
Garcia is also trying to find Major form, and has shown flashes of brilliance this season. But consistency over four rounds has plagued Garcia this season so far. Oddsmakers are expecting big things from him this week though.
As for Scott, he closed with the low round at the Cadillac Championship on Sunday, firing an eight-under par round of 64 to finish in the top-10. Oddsmakers are banking on Scott carrying this momentum over into Copperhead, and if he continues to putt like he did on Sunday, he will certainly play a big factor.
Two golfers come in behind the leading odds, set at 20 to 1 to round out the top-five favorites. They are Webb Simpson and Jason Dufner. Both players had career years in 2012, but have yet to win in 2013. Innisbrook this week could be the venue to change all that.
2013 Tampa Bay Championship Betting Odds

- lines found at Bovada on 3/12/2013
Free Picks For 2013 Tampa Bay Championship
The Winner
Donald is probably the smart pick to go with, but we are going to go just a bit out of the box to another former winner. That would be Jim Furyk. Furyk is a top-10 favorite this week, paying out at 25 to 1, and we think is getting a great value. PGABettingOdds.com expects Furyk to have a big week, and get into the winner's circle. He finished runner up last year to Donald in a playoff.
Darkhorse Value Bet
Going down the list of odds, we get to Zach Johnson, set at 70 to 1. Copperhead is a straight driver's course, and doesn't necessarily reward the big hitter. This bodes well for Johnson, who is not know as a bomber. At 70 to 1, we think Johnson is a great value pick this week.
Notable Pairings
The Tampa Bay Championship strung together some solid pairings for the first two days of competition at Copperhead. The tournament favorite Adam Scott is paired with fellow countrymen Jason Day, and Geoff Ogilvy. This threesome goes off at 1:30pm ET on Thursday and 8:30am ET on Friday.
Oddsmakers have formed 3-ball betting odds for the tournament, which will be available on both days though the first round is what is available currently. Scott is a +125 favorite to shoot the low score in the group on Thursday, with Day behind at +185. Ogilvy rounds the pairing out at +225.
Elsewhere around the field, defending champion Luke Donald will tee off Thursday morning at 8:30am ET with K.J. Choi and Jim Furyk. Donald is the favorite to shoot the lowest score on Thursday, installed at +125. Furyk, who lost in a playoff to Donald, is set at +165, with Choi at +260.
The trio of Sergio Garcia (+135), Webb Simpson (+150), and Martin Kaymer (+260) will be paired together for an 8:20am ET tee time on Thursday, and 1:30pm ET Friday. This is certainly one of the marquee pairings for the week.