2013 Northern Trust Open Betting Lines - Event Info, Dates, Coverage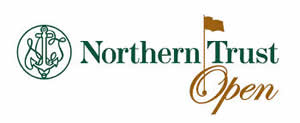 Continuing the West-Coast Swing, the PGA Tour goes to historic Riviera Country Club in Pacific Palisades, California for the 2013 Northern Trust Open beginning on Thursday, February 14th and going through Sunday, February 17th.
Golf Channel and CBS Sports will team up for the week to air the tournament. Golf Channel will have it all on Thursday and Friday, going from 3pm ET to 6pm ET. For the weekend, Golf Channel will air from 1-2:30pm ET until CBS comes and takes over at 3pm ET until the final stroke is made and the champion is crowned.
First played back in 1926, the Northern Trust Open has been played just about every year on the PGA Tour Since. It wasn't until 1973 however that it was moved to Riviera Country Club. The Northern Trust Open used to be called the Los Angeles Open, and later the Nissan Open, with the title sponsor changing. The L.A. Open was the first tournament Tiger Woods ever competed in on the PGA Tour, as a 16-year-old amateur.
Riviera Country Club stretched to nearly 7,300 yards for the tournament, and features some of the most challenging holes on Tour. This includes the 236-yard Par-3 No.4. It's a long fly all the way to the hole, with a green surrounded by bunkers. It's a key hole to build momentum in a round that can make or break a player. The winner of the Northern Trust Open will receive $1.188 million, with a total purse of $6.6 million. At this point in the season, an established order in the FedEx Cup will be compiled with the handful or tournaments already played. But, 500 points going to the winner will definitely help out their standings in the race for the cup.
2013 Northern Trust Open
Last week's winner at the 2013 AT&T Pebble Beach Pro-Am, Brandt Snedeker, will not be in the field this week at Riviera for the playing of the Northern Trust Open. But there will be a host of other top players looking to get a win this week. They include Phil Mickelson, who is playing for a fourth-straight week, as well at #3 ranked player in the World Golf Rankings, Luke Donald, who is the highest-ranked player in the field. In addition, Dustin Johnson, 2011 Masters Champion Charl Schwartzel, Sergio Garcia, Adam Scott, Bubba Watson and more will be on display.
What Happened In 2012?
It was a very exciting finish to the 2012 Northern Trust Open, as we saw a three-way playoff decide things. Phil Mickelson was coming off of a victory the week prior at Pebble Beach, and continued his solid play into Riviera. He, along with Bill Haas and 2011 PGA championship winner Keegan Bradley were all participants in the playoff. It was Haas who buried a 60-foot birdie putt on the first playoff hole to take the victory over Mickelson, Bradley, and the rest of the field. Haas recorded a final round score of 69, which was two better than both Bradley and Mickelson, to play his way into the playoff.
Odds For 2013 Northern Trust Open
Favorite: Mickelson didn't have a great week defending his Pebble Beach title, but he is only two weeks removed from a dominating win in Phoenix. As such, it's still enough for oddsmakers for oddsmakers to keep Lefty as a dominant favorite going into the 2013 Northern Trust Open. At 12 to 1 (+1200), his payout is still rather favorable considering that last week's winner, Brandt Snedeker, had the same odds being the third favorite as Mickelson has being the overall favorite.
Behind Mickelson is Luke Donald. After beginning his 2013 season over in Europe, Donald is making his debut on the Tour this week at Riviera. And though this is his first event state-side, oddsmakers are expecting the #3 ranked player in the world to come in and play serious factor in determining who will win the event, slated at 18/1 (+1800).
Charl Schwartzel will be making his PGA Tour appearance in 2013 at Riviera this week, and at 20 to 1 (wager $1 to win $20) odds, he's definitely worth throwing a few dollars on this week because that kind of payout for a top-5 or even a top-3 player is quite significant.
Two more players slated at 20/1 (Dustin Johnson and Sergio Garcia) round out the top-5 favorites going into the opening round this week.
Dustin Johnson already has one win to his credit in 2013 and is looking to add another to his resume. At 20/1, there is a great payout to be had if he can get back in that early form he showed in Hawaii. He's been near the top of the odds leaders each tournament he has played in thus far so to see him near the top of the odds to win the 2013 Northern Trust Open is not surprising
Sergio Garcia closed out 2012 on a big note and has played well at a few stops so far in this young 2013 season but this week will be Sergio's debut on 2013 PGA Tour as are two of the other top-five favorites to win the Northern Trust Open.
2013 Northern Trust Open Betting Odds

- odds found at Bovada on 2/11/2013
Our Picks
The Winner - He wasn't mentioned among the top favorites, but Keegan Bradley isn't far behind. Bradley narrowly missed out on a win here last year, losing in a playoff with Bill Haas and Phil Mickelson. Haas went on to win the event. Bradley has to have good feelings coming into this week though, and at 28/1 he would be a nice payout as the winner. PGABettingOdds.com got the winner right last week at Pebble Beach, now only if we can keep it going.
Dark Horse Pick - When it comes to a dark horse, we like to pick someone off the radar, but who has been playing well. Chris Kirk finished runner-up at Pebble Beach last week to Snedeker, losing only by two shots. We think this momentum could carry over this week into the Northern Trust Open. A 50/1 payout sure would be nice.
Notable Pairings
* (+###) are the 3-ball betting odds for the group where the lowest scoring players wins wager
The event organizers at the Northern Trust Open certainly did well when they made the groupings for the first two rounds at Riviera Country Club for Thursday and Friday.
It starts with the three players who were all in a playoff together at the 2012 tournament, in Phil Mickelson (+125), Keegan Bradley (+200), and defending champion Bill Haas (+220). Unfortunately, this group will tee off on Thursday at 10:11am ET, long before coverage starts at 3pm on The Golf Channel. The good thing is that we should get to watch most of their Friday round (3:01pm ET) when the tee times are flipped around.
Outside of this pairing though, there are several more worth noting. Teeing off right behind the Mickelson grouping at 10:22am ET and 3:12pm ET on Thursday and Friday respectively will be Bubba Watson (+138), Lee Westwood (+150) and Fred Couples (+275). Some of the most popular players on Tour, even though Couples is not a regular participant on, will certainly draw a big crowd as this group makes its way around Riviera in the opening rounds.
Another group to watch goes off on the opposite draw as the first two we mentioned, starting in the afternoon wave on Thursday (3:01pm ET) and then in the morning wave on Friday (10:11am ET). That would be Luke Donald (+150), Adam Scott (+150), and Graeme McDowell (+220). Donald is the highest-ranked player in the field this week, currently at #3 in the world.
Other notable pairings include Ernie Els (+240), Dustin Johnson (+138), and Webb Simpson (+162) who are slated to hit the first tee at 3:12pm ET on Thursday and on Friday at 10:22am ET as well as the grouping of Ryan Moore (+160), Jim Furyk (+160), and Zach Johnson (+220) who will begin their first and second rounds at 10:11am ET and 3:01pm ET respectively.