2013 the Memorial Tournament Odds + Info, Tee Times, Coverage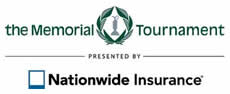 The PGA Tour goes to Dublin, Ohio this week where they will pay homage to arguably the greatest golfer in history, the Golden Bear... Jack Nicklaus. Invitations to his tournament at Muirfield Village Golf Club are sent out to the field as this one is not open for all to join. The 2013 the Memorial Tournament tees off at the end of May and spills over into June, beginning on Thursday, May 30th and wrapping up on Sunday, June 2nd.
Golf Channel will be televising the Thursday and Friday coverage from 3pm ET to 6pm ET. Then on Saturday and Sunday, Golf Channel will have early coverage beginning at Noon ET, before CBS comes in to take it home the rest of the way at 2:30 pm ET.
Jump To: Betting Odds | Free Picks | Tee Times & 3-Ball Odds

The Memorial Tournament is one that players look forward to all season long. It's Jack's tournament. And when Jack send you the invite, you go. Muirfield Village is also one of the most popular golf courses on Tour, yet another reason that this event is so captivating.
Memorial is one of only five invitational tournaments on the PGA Tour played annually. The Field sits right around 120 players depending on the year. Only 75 players are guaranteed a spot as automatic qualifiers, which is determined by the previous season's money list.
A Par-72, Muirfield tips out at 7.265, so it's not particularly long. It sure is scenic though, sitting right in the middle of the state of Ohio, which is Nicklaus' home state. Routinely selected among the greatest golf courses in the United States, the week is a special one for all players involved.
What Happened In 2012?
Tiger Woods won his first event in two years earlier in 2012 at Arnold Palmer's tournament. So it would then seem fitting that Woods would win his second event at Jack Nicklaus'. That proved to be case. Though it wasn't the five shot victory he experienced at Bay Hill, Woods was able to win by two over Rory Sabatini and Andres Romero. Woods closed with an impressive final round of 67 on Sunday, which tied the lowest score for the day in the final eight groupings. That meant no one got any closer, and Woods secured his second of three wins in 2012.
The 2013 Memorial Tournament
Tiger Woods has had plenty of success at a variety of different events throughout his career. One of those places happens to be Muirfield Village, site of the Memorial Tournament, and hosted by Jack Nicklaus. Woods has won the Memorial Tournament five times in his career, including in 2012. He comes in as the defending champion, looking for career win No.6 at Jack's event.
It will be a great field teeing it up at Muirfield Village. Outside of the No.1 ranked player in the world, we will have guys like Rory McIlroy, Adam Scott, Brandt Snedeker, Matt Kuchar, Justin Rose, Lee Westwood, Luke Donald, Keegan Bradley, and Dustin Johnson.
Jack's event certainly brings out the best in the world, and that is no exception this year, with seven of the top-10 players in the World Golf Rankings in the field.
It's also a top event to play in, with the 2013 U.S. Open from Merion just two weeks away. Many of those in the field, especially at the top of the golf rankings, will be taking next week off in preparation for the second Major Championship of the season.
Despite the strength of this field, it's Woods who is a dominant favorite to win for the second-straight year, and sixth time overall here on Memorial Tournament betting odds.
Vegas Odds To Win 2013 Memorial tournament
Tiger Woods 2/1 (+200) - Like we said, Woods is a huge favorite, and for good reason. He won in his last outing, capturing the PLAYERS Championship for just the second time in his career, on a golf course he has not played well. That is a great sign that his game is getting better and better. At 2 to 1, it's clear oddsmakers favor no one else.
Rory McIlroy 16/1 (+1600) - There is a huge disparity in the jump from the top favorite this week in Woods, to the second favorite in McIlroy. McIlroy may be listed as the No.2, but at 16 to 1, he is well back. But that leaves some good room to make a nice profit. With Woods so far in front, the other top players will be receiving some favorable payouts, and might be worth the risk.
Adam Scott 18/1 (+1800) - Scott is right behind McIlroy, set at 18 to 1. He has already had the best season of his career, with the win at the Masters. He didn't play as well as he wanted to at the PLAYERS, but if Scott can start rolling in some putts, he is always a threat to win, with the way he strikes the ball.
Matt Kuchar 20/1 (+2000) - Matt Kuchar finished one shot behind Boo Weekley at the Crowne Plaza Invitational last week, which would have been his second win of the season. He shot a solid 68 in the final round, but Weekley's 66 was enough to overtake the 54-hole leader. Still, Kuchar comes in playing very well this year, and oddsmakers expect that to continue.
Justin Rose 25/1 (+2500) - Rose missed the cut in his last event at the PLAYERS but prior to that had not finished worse than a top-25 on the 2013 PGA Tour. He is expected to bounce right back and be in contention come Sunday.
2013 Memorial Tournament Betting Lines

- odds found at Bovada on 5/27/2013
Free Picks For The 2013 Memorial Tournament
The Winner - The obvious choice would be Woods this week, and while we think he will be in contention, we are going to go outside of the box a bit. With Matt Kuchar tabbing a second-place finish last week at the Crowne Plaza Invitational, we think that he will continue that great play and get into the winners circle at the 2013 Memorial Tournament. Kuchar is paying out at 20 to 1, which is a nice margin of profit.
Darkhorse Value Bet - Bubba Watson hasn't had the success that he enjoyed in 2012. With that being said though he is always a threat to win with the shots he can pull off. Watson is all the way back at 66 to 1 in this week's golf odds, and we think he is prime for that darkhorse value pick. He has a couple of top-10 finishes and a host of top-25s. It's just about making a few more putts here and there.

With the field at the 2013 Memorial Tournament full of top-ranked players, you can bet that there will be several notable pairings to pay attention to over the course of the first two days of the event.
Let's start with tournament favorite Tiger Woods, who will be paired with Keegan Bradley and Fred Couples for Thursday and Friday. Woods and Couples are very good friends off the course, so it will be a fun couple of rounds for them, while Bradley is also a well liked player on Tour. This group will go off at 1:16pm ET on Thursday afternoon, and then will go out at 8:26am ET on Friday. 3-ball betting odds for the Memorial Tournament have been formed, for which Woods is a -140 favorite on the moneyline to shoot the low score in the group on Thursday. That is a $1 profit for every $1.40 wagered. Couples follows behind at +135, with Bradley rounding things out at +175.
As we go down the list of groups to watch this week, the pairing of Matt Kuchar, Hunter Mahan, and Webb Simpson is definitely interesting. Kuchar and Mahan went head-to-head in February at the Accenture Match Play in the final. They will go out at 1:05pm ET on Thursday, and then at 8:15am ET on Friday. Coming off of the runner up finish last week, Kuchar is going off at +125 on the moneyline for the low round of this threesome. A bet on Simpson is paying out 2 to 1 at +200, with Mahan coming in at +220.
Rory Mcilroy will go out with Bubba watson and Justin Rose. This will definitely be a fun grouping to watch. They are on the opposite draw as the Woods pairing, going out at 8:26am ET on Thursday morning, and then on Friday afternoon at 1:16pm ET. McIlroy leads the way here, at +125 to best Watson and Rose on Thursday. Rose is second at +165, with Watson a near 3 to 1 payout at +275.
For the complete list of 3-ball betting odds and tee times for the 2013 Memorial Tournament, check out below, as seen at Bovada Sportsbook.