2013 HP Byron Nelson Championship Odds + Info, Tee Times, Coverage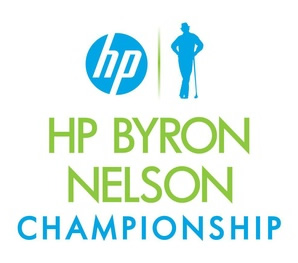 The TPC Four Seasons Resort course will be the stop for the PGA Tour the week after the Players Championship, for the HP Byron Nelson Championship in Irving, Texas. The humid heat of Florida is traded for the dry heat in the middle of Texas.
Play will begin on Thursday, May 16 through Sunday May 19. Golf Channel, along with CBS will bring fans the coverage and televise the tournament throughout the week. GC will televise on Thursday and Friday from 3pm ET to 6pm ET, with CBS on the weekend coverage mirroring those times. Though if play on the weekend goes long, especially if on Sunday, CBS will stick with the conclusion of the event.
Jump To: Betting Odds | Free Picks | Tee Times & 3-Ball Odds

The HP Byron Nelson Championship
Named after the legendary golfer, the HP Byron Nelson Championship garners some of the best players in the world year-in and year-out to the resort at TPC Four Seasons in Irving. TPC Four Seasons is one of the shorter courses on the Tour, measuring just over 7,100 yards as a Par-70.
The winner of the Byron Nelson Championship grabs just under $1.2 million along with 500 all-important points in the FedEx Cup standings. Past winners of the event include Byron Nelson, Tiger Woods, Phil Mickelson, Payne Stewart, Jack Nicklaus, Ben Hogan, and Sam Snead.
What Happened In 2012?
Jason Dufner did not have to wait long after his first win on the PGA Tour to get his second in 2012. The second victory of his career came at the HP Byron Nelson Championship by just one shot over Dicky Pride and by two shots over four other players. Dufner shot all four rounds in the 60's to shoot his way to a win, which included a final round 67. Dufner led the field in greens in regulation, hitting more than 80 percent during the four day run. That produced plenty of birdie chances of which he converted enough to claim the one-shot victory.
2013 HP Byron Nelson Championship
Coming off of the PLAYERS Championship this week, the PGA Tour leaves TPC Sawgrass for the HP Byron Nelson Championship from the TPC Four Seasons Resport in Irving, Texas. Jason Dufner comes in as the defending champion, which was the second of two PGA Tour titles that he won in 2012. Last week's winner of the PLAYERS Championship, Tiger Woods, will not be in the field, but it will still be very strong.
Dufner will of course be on hand to defend his championship, but in addition to that, fans will get to see names like Matt Kuchar, Dustin Johnson, Keegan Bradley, Louis Oosthuizen, Charl Schwartzel, and Ryan Palmer. Also of note in the field this week will be 14-year-old phenom Guan Tianlang, who impressed us all at the Masters back in April when he made the cut and was the low amateur.
Both Kuchar and Palmer had their chances on the weekend to win at the PLAYERS Championship, as Kuchar was trying to become the first-ever player to successfully defend at TPC Sawgrass.
Vegas Odds To Win The 2013 HP Byron Nelson
Jason Dufner & Matt Kuchar 14/1 (+1400) - It's Dufner and Kuchar who lead the way on the betting odds to win the HP Byron Nelson Championship found at Bovada Sportsbook. Both players have been set at 14 to 1 to get the victory. Dufner's 2013 season has not been as successful as his 2012, but he has missed only two cuts. It was a T62 performance at the PLAYERS Championship this past week. His best finish this year is a T12 at the WGC Cadillac Championship in March.
As for Kuchar, a poor final round on Sunday caused him to fall from a top-10 performance down to a T48. Of course, no player has ever defended, so it's easy to give him a pass here. Kuchar has one win this year, but has only one top-10 in his last six starts.
Jason Day 16/1 (+1600) - Day sits alone as the third-overall favorite this week, going off at 16 to 1. He tabbed a top-20 finish at TPC Sawgrass and had been play pretty consistently. Let's not forget that we were very nearly talking about Day this week as the Masters winner, with his third place finish.
4 Tied At 20/1 (+2000) - Four golfers fall behind on the next wave of the PGA betting lines, going off at 20 to 1. That would be Schwartzel, Johnson, Bradley, and Oosthuizen. All four were expected to contend last week, but were never a factor. The payouts of 20 to 1 for these players this week are pretty high, and could be worth taking a shot.
2013 HP Byron Nelson Championship Betting Lines

- odds found at Bovada on 5/13/2013
Free Picks For 2013 HP Byron Nelson
The Winner - Ryan Palmer lost his friend in a tragic accident over the weekend when he was in the PLAYERS Championship. Playing inspired, Palmer recorded a top-5 finish at TPC Sawgrass. We think that play will spill over into this week, and Palmer will walk away with the victory at TPC four Seasons. Palmer has two top-5 finishes this season, and appears to be playing his best golf so far in 2013. At 25 to 1, it's a nice payout as well for those who want to get in on the action before Thursday.
The Darkhorse - Charles Howell III tabbed a top-10 finish at the Wells Fargo Championship, but followed that up with a T66 finish at The PLAYERS. Still, we think that Howell has the perfect game to tackle TPC Four Seasons, and we expect him to do well. At 55 to 1, it would be a big time profit should he pull through and get his first victory.
HP Byron Nelson tee times and groupings will not be known until organizers release the info to the public. Be sure to check back in with us during the week of the tourney as that info will be ready and posted in this section.