2013 Farmers Insurance Open Odds - Event Info, Dates, Coverage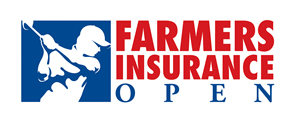 The Farmers Insurance Open is the second event on the PGA Tour's West Coast Swing, and will take place in La Jolla California at Torrey Pines South Course from Thursday, January 24th through Sunday, January 27th.
The Golf Channel will have the Thursday and Friday Coverage beginning at 3pm ET and going until 6pm ET. The GC will also have 90 minutes of coverage beginning at 1pm ET on both Saturday and Sunday, before CBS takes over at 3pm ET and goes until 6pm ET or when play has concluded.
Who's Favored - 2013 Farmers Insurance Open
With his favorable record at Torrey Pines, it shouldn't come as a surprise that Woods would be tabbed the favorite to win the Farmers Insurance Open coming into the week. According to the early lines released by Bovada Sportsbook, Tiger Woods odds to win the 2013 Farmers Insurance Open have been set at 6/1 to win in his first PGA Tour start of the season. Woods is actually more than twice the favorite as any other player in the field, which is a statistic we are not unused to seeing.
Brandt Snedeker and Dustin Johnson follow behind at 14/1. Johnson already has a win under his belt this season, capturing the Hyundai Tournament of Champions event in Hawaii to start things off.
Mickelson and Watson round out the top-five favorites this week. As it stands, Phil Mickelson odds to win the 2013 Farmers Insurance Open stand at 16/1, while Bubba Watson odds are at 18/1 or +1800.
These pre PGA tournament betting odds for the Farmers Insurance Open will be available up until five minutes before the first tee time on Thursday's first round. From there, revised odds will be installed for each player as the tournament progresses forward.
2013 Farmers Insurance Open Betting Odds

- odds found at Bovada on 1/21/2013
The Farmers Insurance Open
The Farmers Insurance Open is widely regarded as the first big event on the PGA Tour. While the fields leading up to this are full, the big players that draw the fans come out to Torrey Pines. Tiger Woods, Phil Mickelson, Rory McIlroy, Lee Westwood and more have competed in the past, and will probably be in the field in 2013. Torrey Pines South is known as one of the most popular course in the world, most recently hosting the 2008 U.S. Open won by Woods.
Torrey Pines South stretches to 7,569 yards as a par-72, making it one of the longer course one Tour. But it also sports four par-5s, meaning a lot of excitement for the fans and players going for greens. Torrey Pines is open to the public, as anyone can call for a tee time. Expect a great field for the Farmers Insurance Open and some great golf to go along with it.
For the players, 500 FedEx Cup points and a nice pay-day of $1,080,000 ride on this one for the winner. In total, the purse for this event tops out right at 6.1 million dollars.
2013 Farmers Insurance Open
The Farmers Insurance Open will be the PGA Tour debut of Tiger Woods. Woods played last week at the HSBC Championship, but as for the PGA Tour, this is the first event on his schedule this year. Woods headlines a list of players in a pretty deep field.
It would be a good guess though that most of the eyes will be fixated on Woods, to see how he will rebound from a disappointing showing at the HSBC Championship, in which the No.2 ranked player in the world missed the cut.
Behind Woods, are names like Phil Mickelson, Brandt Snedeker, Dustin Johnson, Bubba Watson, Hunter Mahan, Keegan Bradley, Rickie Fowler, and Nick Watney, among others.
This event can probably be considered the real start of the PGA Tour season, with these big names all in the picture, even though world's No.1 Rory McIlroy will not be teeing it up at Torrey Pines this week.
What Happened In 2012?
It was an epic collapse at the 2012 Farmers Insurance Open, when Kyle Stanley blew a three-stroke lead on the 72d hole to fall into a tie with Brandt Snedeker. In the first playoff hole, Snedeker bested Stanley for his first win in 2012. Snedeker shot a final round 67 to get into the playoff, but the overlying story was that Stanley had lost it. Of course, if you may recall, Stanley regrouped, and went on to win the very next week. It was one of the more impressive feats accomplished in 2012.
Our Picks
The Winner - Dustin Johnson has already won this season and is playing some good golf. Torrey Pines also requires players to hit the ball pretty long, and no one hits the ball longer on tour than Johnson. If he can knock in some putts, we think he can make a run at a second win already on the PGA Tour by taming Torrey Pines. A wager on Johnson going into the week is paying out 14/1, so there is a good profit margin to be made. A $10 bet would win $140 should Johnson get the victory.
The Darkhorse - We mentioned some of the top favorites this week, but let's give you a player who might be considered off the radar. That player this week is Kyle Stanley. As you may remember, Stanley carried a three-shot lead into the final hole at the 2012 Farmers Insurance Open. A disastrous triple-bogey left him in a playoff with Snedeker. Stanley lost in the playoff. Coming into this week, Stanley is installed with 100/1 odds, which we think is a great payout for a player who has had success here.
Notable Pairings
Tee times for the first and second rounds of the 2013 Farmers Insurance Open have been released, and there are certainly some groupings to pay attention to.
It starts with Tiger Woods, who will be paired with Nick Watney and Rickie Fowler in a very compelling grouping for the first 36 holes. The threesome will go off No.1 on the South Course at 10:40am local time on Thursday, and at 9:20am local time on Friday from No.10 on the North Course.
Another grouping to pay close attention to is the threesome comprised of Phil Mickelson, Brandt Snedeker, and Bubba Watson. They will tee off No.10 on the North Course at 9:30am local time Thursday, and then off of No.1 on the South Course to start Friday's round at 10:30am local time.
Teeing off just before the Mickelson grouping on Thursday and Friday are two players among the tournament favorites going into the week. That would be Dustin Johnson and Keegan Bradley, who will also be accompanied by Vijay Singh for the first two days. This group will go off the North Course at 9:20 am local time on Thursday, and then at 10:20am local time off the South Course on Friday.
Below is a widget that shows 3-ball lines for all the available groupings. It will show the time the bet will go "off-the-board" which is essentially their tee time for the day's round. The tool is a bit cluttered because it also shows 3-ball betting lines for the Qatar Masters however the tee time info/odds on the Farmers Insurance Open groups are posted (look for the odds listed as beginning at 12pm or later on Thursday). As groups tee off, these odds will slowly come down until the next day/round.