2013 Wells Fargo Championship Betting Odds + Info, Times, Coverage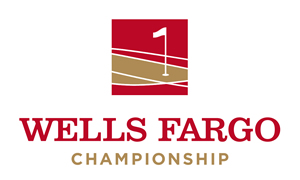 One of the most popular venues on the Tour is home to the Wells Fargo Championship in the first weekend of May of 2013. Beginning on Thursday, May 2nd and running through Sunday, May 5th, the PGA Tour will travel to Charlotte, North Carolina to contend for the 2013 Wells Fargo Championship at famed Quail Hollow.
From 3pm ET to 6pm ET on Thursday and Friday, The Golf Channel will be all over the coverage. The Golf Channel will also have some early weekend coverage, with CBS Sports bringing it home from 3-6pm ET, or until play has been concluded.
The Wells Fargo Championship
The Wells Fargo Championship has one of the strongest fields in golf for a regular PGA Tour event. And by regular event, we mean that it is not a Major, nor is it a World Golf Championships event. But the fact that it is played at a venue like Quail Hollow makes it a very attractive place for players to come and play. It was the site of Rory McIlroy's first win, as well as Tiger Woods has won there as well.
Quail Hollow isn't the longest course, measuring 7,442 yards as a Par-72, but it is certainly a challenging one. Played up in North Carolina, the natural terrain surrounding the area makes way for plenty of uphill, downhill, and side hill lies throughout the course.
The winner of the Wells Fargo Championship will take home $1.17 million and 500 FedEx Cup Points.
What Happened In 2012?
Rickie Fowler was certainly a popular player at the time of the 2012 Wells Fargo Championship. He is a young player, and had success on the Ryder Cup in 2010 despite the U.S. team losing. But Fowler did not have a PGA Tour win to his credit. That all changed at Quail Hollow though. Tied with Rory McIlroy and D.A. Points, the three players entered into a sudden-death playoff. On the first hole in the playoff, Fowler stuck a gap wedge within six feet of the hole. After McIlroy and Points failed to make birdie, Fowler stepped up to his ball, lined it up, and made the putt for his first-ever PGA Tour win.
2013 Wells Fargo Championship
Quail Hollow Golf Club will be the site of the next PGA Tour stop this week, for the playing of the 2013 Wells Fargo Championship. It's the deepest field we will see since the playing of the first Major Championship of the year a few weeks back at the Masters.
We won't see Adam Scott in the field this week, as he will be back in action next week for the Players Championship at TPC Sawgrass. The same can be said for Tiger Woods, who has typically played in this event. But the Wells Fargo Championship is being played on a different week than normal, so Woods has decided to take the week off and prepare for the Players Championship next week.
That doesn't mean we won't be in for a real treat though. Many players are back in action, getting their first tournament in since the Masters earlier in April.
2013 Wells Fargo Championship Vegas Odds
No.2 ranked player in the world Rory McIlroy highlights this field. He has won the Wells Fargo Championship before (2010), and tabbed a runner up finish to Rickie Fowler in 2012, losing in a playoff.
And speaking of Fowler, this will be the first time he tees it up in a PGA Tour event as a defending champion, with the victory at Quail Hollow being the first of his career. Fowler is picked as a top-10 favorite this week, going off at 22 to 1.
As we travel up the list of favorites though, McIlroy can be found all the way at the top of PGA betting lines. Set at 9 to 1, McIlroy is well in front of the rest of the field. Phil Mickelson and Lee Westwood are tied for second on the list, but at 16 to 1 they are still well back of McIlroy, at least to start the week.
Other names like Dustin Johnson (22 to 1), and Bubba Watson (22 to 1) are right up at near the most talked about names to get into the winner's circle as well.
Last week's winner of the Zurich Classic Billy Horschel is not in the field, but runner up D.A. Points is, and could have a good shot to keep that momentum going.
Our Picks
The Winner - Outside of a missed cut at the Arnold Palmer Invitational, Sergio Garcia has nabbed three-straight top-10 finishes, including an 8th place finish at the Masters. Garcia is a great ball striker and Quail Hollow places a premium on ball striking. We think that Garcia will be in contention this week, and get into the winner's circle for the first time in 2013. Those looking to bet on Garcia, a payout of 25 to 1 awaits.
Darkorse Value Bet - Boo Weekley has had his ups and downs this year on the PGA Tour, but when he's on, he's on. Weekley tabbed a top-five finish last week at the Zurich Classic, and at 55 to 1, we think he is getting great value to start the week. Bettors should take a hard look at Weekley this week, as the risk vs. reward appears promising.
Notable Pairings
In a deep field at the 2013 Wells Fargo Championship, there are certainly gong to be some solid airings that the PGA Tour comes out with for the Thursday and Friday Rounds at Quail Hollow Golf Club.
The Wells Fargo Championship will have 13 of the top-30 players in the world, and 16 of the top 30 players on the current 2013 FedEx Cup Point standings in the field.
No.2 ranked player in the world Rory McIlroy will be the highest ranked player, with Tiger Woods choosing to skip the tournament this week and come back for the Players Championship. McIlroy is paired with Masters runner up Angel Cabrera and Bubba Watson. McIlroy's first PGA Tour win came here back in 2010, while both Watson and Cabrera have come close finishing runner up and in third respectively, though not in the same year McIlroy won. 3 Ball betting odds for Thursday have been formed, matching all three of these players against each other for the low round. McIlroy is favored at +120 on the moneyline, with Watson at +188, and Cabrera then set at +230. They tee at 12:55pm ET.
In the morning wave, Phil Mickelson (+150) will go out with defending champion Rickie Fowler (+162), and Nick Watney (+210) at 7:40am ET.
Sergio Garcia (+175) is paired up with Webb Simpson (+150) and Bill Haas (+190), going out at 7:30 am ET.
Get the complete listing of pairings and 3-Ball betting odds below.