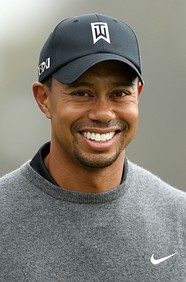 By now, as golf fans, we should all be used to the notion that Tiger Woods will never be the same that he once was. The bar was simply set too high. But that doesn't mean we shouldn't expect a lot from Woods in the 2013 PGA Tour season.
To predict his fortune this season, let's turn the clock back to last season, where Woods won three times on Tour after going two and a half years without a victory. He captured titles at Bay Hill, Firestone, and Congressional.
But when you look at the resume' from the 2012 season, there is a glaring omission from the win-department.
A Major Championship.
Woods still has not won a Major since the U.S. Open at Torrey Pines in 2008. He has come very close since then, contending at all four, but has yet to cement a 15th Major championship. He turned 37 back in December, and will still have plenty of opportunities should he remain focused and healthy to still reach a record-breaking 19.
Flash forward to the beginning of the 2013 PGA Tour season. It will be important for Woods to get off to a good start this season, something that he did not do last year. Woods is currently the No.2 ranked player in the world behind Rory McIlroy. McIlroy actually just joined the Nike Golf team, as he and Woods appear to have a very good relationship.
But make no mistake, when Woods is on the golf course, he has no friends. He only wants to win. That will start in a couple of weeks from now at the 2013 Farmer's Insurance Open at Torrey Pines, where woods will make his 2013 season debut. Woods has a good track record at Torrey Pines in this event, as well as that win at the 2008 U.S. Open.
Woods' debut on the Tour is always an anticipated time for golf, and even more so this season, because we really don't know what to expect. He has been out of the limelight during the offseason, supposedly working hard on his game.
Is a Major championship in his future for Woods in 2013? Quite possibly. Let's see how he does at the Farmer's first though.