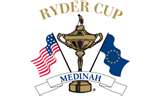 The 2012 Ryder Cup tees off this Friday from Medinah Country Club in Illinois. Team Europe comes in as the defending champions, while the United States will be looking to reclaim the Cup on American soil.
Oddsmakers have already established the United States as -140 favorites on the moneyline, while Europe has been set at +120 in the underdog role.
Outside of the overall betting odds to win the 2012 Ryder Cup though, oddsmakers at Bovada Sportsbook have set a number of Ryder Cup Scoring Prop Betting Odds. These prop lines relate to several topics when it comes to scoring at the Ryder Cup, including high individual scorers for each team, combined, and the margin of victory scores.
Let's take a look at a few examples.
Two prop lines have been set for the top individual scorers for each team. For the United States, it's Tiger Woods who has been set atop these odds, going off at 5/1 on the betting line. Woods is ahead of Phil Mickelson, and Steve Stricker, both going off at 8/1. Woods and Stricker have historically been successful together in team matches over the last several Ryder Cup And Presidents cups.
For the European Team, Rory McIlroy leads the way, also installed at 5/1 just like Woods is to lead the USA. Luke Donald is not very far behind though, going off just behind McIlroy at 11/2. Graeme McDowell, Ian Poulter, Justin Rose, and Lee Westwood are all set at 7/1. So as you can see, Team Europe is much more bunched together at the top of the list than the Americans, who are separated some on this line.
Oddsmakers have also set an overall points scorer prop line, with Woods leading all players from both the United States and Europe, going off at 8/1. He leads McIlroy at 10/1, with a host of players a bit further back at 14/1 on the betting line.
As we mentioned a bit earlier, it's team USA which is the favorite to win the 2012 Ryder Cup. But scoring props have taken it a bit further by asking the exact margin of victory by either the United States, or Europe. Leading the way is a 14/5-13.5 victory by the United States, going off at 9/1. But a victory by Europe by that same margin is just behind at 10/1. So oddsmakers are definitely expecting this to be a close one, though these margin of victory props go all the way to a 22-6 victory by Europe, which is set at 500/1.
Check out these prop betting odds and the rest of the props which have been installed for the 2012 Ryder Cup below as seen on Bovada.