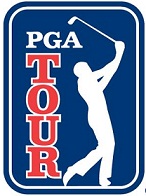 All of the tournaments for the 2013 season (both PGA and non-sanctioned events) have been completed. This past week saw the Franklin Templeton Shootout team competition in Naples, Florida take place – won by Matt Kuchar and Harris English.
Now, players will get roughly three weeks of before the start of the 2014 portion of the season. But for the first time, the start in Hawaii will not be the official beginning. The new season began this fall and will overlap on the calendar year – different from in season's past. That means that FedEx Cup points standings will not be at even when players tee it up at the Hyundai Tournament of Champions on Friday, January 3rd from Kapalua.
What can we expect to see in the 2014 season?
The best answer here is probably more of the same. The top players in the world will be in contention – some might jump up the ladder, some might fall. Among the biggest names and questions surrounding him is Rory McIlroy. Huge things were expected from McIlroy as he entered 2013, but did not live up to those expecations – rather it was a long grind. McIlroy did win an event in Europe in November which was the first win of the year for him. This went largely under the radar by those who don't follow golf, but it could wind up being one of the most significant wins he has had to this point. McIlroy will be building up for April and the 2014 Masters. Will his poor 2013 carry over, or will it be a new start?
One thing's for certain – the Major Championship venues are great. Obviously is starts with Augusta every year. But the U.S. Open is back a Pinehurst for the first time since 2005. The British Open gets back to Hoylake for the first time since 2006. The PGA Championship is back at Valhalla. Tiger Woods has won Major Championships on three of these course – just something to keep in mind going through season.
And speaking of Woods, he probably won't make his 2014 debut until the Farmers Insurance Open from Torrey Pines the first full week in February. He is still looking for his first Major win since the U.S. Open in 2008, and if he doesn't win the Masters it will be a full six years since that win. He enjoyed plenty of success outside of the Majors last season – winning five times and capturing the PGA Tour Play of the Year. He didn finish second to Henrik Stenson on the FedEx Cup Point standings however.
When things get going in Hawaii, Jimmy Walker will be atop the FedEx Cup points with 684. Walker is 17 points in front of Harris English and 45 points in front of Ryan Moore. Six different players won the six FedEx Cup events in the fall.