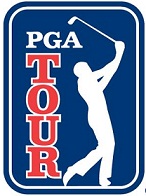 The two tournaments in Hawaii have concluded, with Zach Johnson and Jimmy Walker taking home the titles. Now, the PGA Tour opens up with the West-Coast swing for the next month and a half spanning California and Arizona.
The opening event on the West-Coast Swing in the Humana Challenge. The field for this event isn't the strongest, but there are definitely some headlining players. There will be three courses that anchor the tournament, with the first 54 holes players tackling a different 18 per day.
The heart of the West-Coast Swing will get underway next week from Torrey Pines for the Farmers Insurance Open. Tiger Woods and Phil Mickelson will play in competition for the first time in 2014. Woods is the defending champion at the event on a venue he has won frequently. The anticipation of Woods' debut is always high and makes for great ratings.
But the biggest event on the West-Coast Swing in the final event. It is the the second of two total events in Arizona. The other four events on the swing are all in California. Before the PGA Tour goes to Florida, the top-64 players in the world tee it up at Dove Mountain for the Accenture Match Play Championship.
This is the first World Golf Championships event of 2014. It used to be the first of the season until the Tour adopted the wraparound schedule which began in the fall of 2013. However, this is a unique event because of the format. It is a match play tournament, which many say is the toughest event to win all year long.
The player that survives the week will have played potentially more than 100 holes in five days. This of course depends on how far each match goes that the player wins. Half of the field goes home on the first day (Wednesday). It's a grueling event, but one that the winner can look back on with the ultimate satisfaction.
Over the course of the next two month we've got plenty of exciting PGA Tour action to look forward to as the main portion of the season heats up.
Fans weren't exactly used to the idea of the fall start on the PGA Tour, but now they will get back into the swing of things with the next events on the schedule.