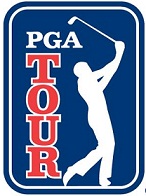 The new era of the PGA Tour will begin it's second go-around with the quick flip from one season to the next. Just last month, Billy Horschel took the FedEx Cup Championship with two victories in the Playoffs capped off by the win at the Tour Championship in Atlanta.
From there, we had the Ryder Cup that was dominated by Team Europe.
Now, the start of the 2014-15 PGA Tour season is upon us this week, beginning with the Frys.com Open this Thursday, October 9th.
This is the second season that the PGA Tour's new adopted wrap around schedule will take place, and golf fans might be feeling like they are trying to catch up.
The field for the Frys.com Open isn't particularly strong, but with names like Matt Kuchar, Jimmy Walker, Hunter Mahan, Brandt Snedeker, and Lee Westwood, there is some star power.
After this week's event, the PGA Tour season will be underway and new points toward the FedEx Cup Playoffs will begin.
It won't be long until we are in Augusta again for the Masters; time is flying by!
It should be another exciting year on the PGA Tour, with the biggest question obviously concerning the return of Tiger Woods. Don't expect to see Woods anytime soon, as he tries to get back to being healthy yet again. This time though, he is taking some serious time off, and his time table for a return hasn't even been discussed.
And then there is the reigning PGA Tour Player of the Year Rory McIlroy. After winning two Major Championships in 2014, McIlroy needs only a win at the Masters to complete the Career Slam. McIlroy has won two-straight Majors and could conceivably create his 'Rory Slam' with a win at the Masters and the U.S. Open.
There will be a lot of eyes on McIlroy this year coming off of the season he had. It appears that he has his game back where he wants it and is the clear No.1 player in the world.
The up and coming U.S. players will be fun to watch as well. Jordan Spieth will look to get back to contending for Majors, and Rickie Fowler might be the next American to win a big title. Fowler finished in the top-five in every Major in 2014, demonstrating that he is on the cusp of becoming great.
The first look comes this week for the new season, and it should be a fun ride throughout.