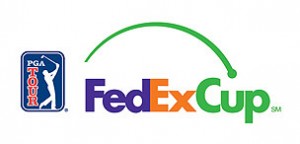 With his second win in four weeks, Rory McIlroy moved all the way up to No.1 in the latest edition of the FedEx Cup playoffs. But he and the rest of the top-70 in the standings do not get a break this week, going to Carmel, Indiana for the playing of the 2012 BMW Championship.
It's the final stop in the playoffs before the field gets cut down to the top-30 for the Tour Championship in Atlanta.
Last week at the Deutsche Bank Championship, it was certainly one of the best leaderboards we've seen all season long.
Tiger Woods, Phil Mickelson, Dustin Johnson, Louis Oosthuizen, and of course McIlroy were all right there late on Sunday with the opportunity to pull out the win. But it was McIlroy who got the win, though it was more like he survived to get the victory.
Oosthuizen entered the final round with a three-shot lead, but TPC Boston decided to show some teeth during the final round. There were actually a couple bogeys found out there on the golf course, after a week in which the field was torching the course with birdies and eagles.
This week for the BMW Championship, it will be Crooked Stick Golf Course at the center of the FedEx Cup.
Fresh off of his victory on Sunday, McIlroy is atop the list of favorites to win the BMW Championship on betting odds available at Bovada Sportsbook. A win for McIlroy would certainly make it easier at the Tour Championship to win the FedEx Cup. McIlroy is going off at 13/2.
But as it stands now, there are a number of players still with a chance to move up the ladder and gun for McIlroy.
Woods comes in second on the list of favorites, after shooting four rounds in the 60's for the first time since 2009. He is just behind McIlroy at 7/1 on the betting line.
Dustin Johnson had himself a great week in Boston, but will look to make it an even better week in Indy with a win, which would definitely make him a factor going into the Tour championship even with him missing a portion of the season due to an injury.
Adam Scott and Louis Oosthuizen round out the top-five favorites to win this week. Oosthuizen had en eight-foot putt to send it to a playoff at TPC boston on Sunday, but squandered that three-shot lead to start, and lost to McIlroy by one stroke. Still, he played well, and oddsmakers believe that his solid play will spillover onto Crooked Creek.
Check out the full field betting odds to win the BMW Championship below as seen on Bovada. if we didn't mention your favorite golfer in the field, they will be listed here, so find out how they stack up to the rest of the field.