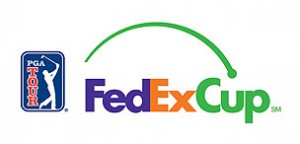 Rory McIlroy sits atop the FedEx Cup point standings going into the final event of the playoffs, the Tour Championship at East Lake Country Club in Atlanta. But the one disadvantage that McIlroy has against his closest competition, is that this will be his first trip to East Lake for the event.
Still, it's hard to argue against McIlroy after he has played so well in the month of September, which included back-to-back wins in the playoffs. And after a week off, the top-30 in the FedEx Cup standings will tee it up at East Lake beginning on Thursday.
It was very important for those close to the top-five last week to get into one of those spots in the standings, or hold on to them. That's because any player coming into the Tour Championship in the top-five in the FedEx Cup standings will win the FedEx Cup with a victory at the Tour Championship.
That made Phil Mickelson's putt two weeks ago all that much more important on the 72nd hole. It was the difference between fourth, and ninth.
As it stands, McIlroy, Tiger Woods, Nick Watney, Mickelson, and Brandt Snedeker all control their own destiny and know what they will need to do to win the Cup and the $10 million prize.
It's McIlroy and Woods who lead on the list of favorites to win the 202 Tour Championship this week, going off at 5/1 on odds available at Bovada Sportsbook. A win for either of them would result in a FedEx Cup championship title.
Mickelson comes in at 12/1, as the only other member of the top-five in the standings to be among the top-five favorites to win the title.
Dustin Johnson and Adam Scott round out the top-five favorites for the Tour Championship, both installed at 16/1.
In fact, you would have to go well down the list to find Watney and Snedeker. Snedeker has been set at 35/1, while Watney is even further down the list set at 40/1.
Thus far, the FedEx Cup playoffs have been quite exciting, with the top names in the game having routinely been at or near the top of the lead. We should be in for a very good tournament at East Lake this week, with every player in the event having a shot to win the FedEx Cup, though some will need considerably more help than others.
Coverage of the FedEx Cup can be seen on Thursday and Friday on the Golf Channel, with weekend coverage picked up by NBC.
Check out the full betting odds to win the Tour Championship below.