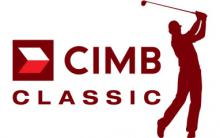 There are a bunch of firsts this year at the 2013 CIMB Classic. It's the first time that the tournament is being played at Kuala Lumpur Golf Club, it's the first time that a Masters invitation will be awarded to the winner, and it's the first time that it will be an official FedEx Cup points event.
The end result is that the field from top-to-bottom is bringing out many more notable names overall than in years past. Sure, Tiger Woods played in the 2012 CIMB Classic, but on the whole the field is every bit as strong, and likely stronger even without Woods in the field for the 2013 edition.
Players like Phil Mickelson, Ernie Els, Keegan Bradley, Sergio Garcia and plenty more will be in the field competing.
The PGA Tour's new wraparound schedule heading into 2014 will give players six events to compete in prior to the Tournament of Champions at Kapalua in the beginning of January.
This will also be the first time that the PGA Tour will have back-to-back events in Asia. The World Golf Championships HSBC Champions will be contested in China next week following the trip to Malaysia for this week.
A winner's share of 3,000 FedEx Cup points will be handed out by the completion of this new portion of the FedEx Cup schedule. Those who choose not to participate in any of them will certainly be Behind when the 2014 calendar year starts. Because of this, just about every player will compete in at least one of the events, if not several.
With the FedEx Cup standings now controlling the renewed PGA Tour status, that means that player's have much more incentive to participate versus the money list. Even in year's past some of the event didn't even count towards the official money list. That's all has-been through, with the new-look PGA Tour schedule getting plenty of praise from players.
And really, why shouldn't the PGA Tour have a short offseason? Players have more options and can adjust their schedule to actually take more time off later in the season if they need to, rather than feeling pressed to play every week to try and gain points. This gives more options and allows players the opportunity to relax a bit.