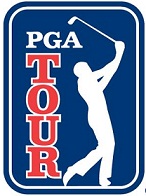 Players and fans of the PGA Tour will be in for a much different type of season over the coming calendar year. It starts with the fact that there really isn't an offseason like there has been in the past. That's because the PGA Tour made the move to label the six events in the fall and winter as official FedEx Cup events.
Rather than having the new season start in January in Hawaii, the PGA Tour season will actually cover two calendar years going forward in a wraparound set up. In fact, the 2013-14 season already got underway last week with the Frys.com Open.
Within the first few events there is actually a World Golf Championships tournament in Shanghai, China. That would be the HSBC Champions, which will have 550 FedEx Cup points in line to the winner.
Three of the new FedEx Cup official events in the fall will take place outside of the United States. The HSBC Champions event is in China, the CIMB Classic is in Malaysia, and the OHL Classic at Mayakoba is in Mexico. Each of these tournaments will have FedEx Cup points that can be won, which is different than in year's past.
Players who opt to compete in the fall events will be giving themselves a head start in the standings leading up to the 2014 playoffs. We've already heard about many notable players committing to play in some of these events. Among them Phil Mickelson will be in the field for some. Whether or not Tiger Woods will be competing remains to be seen. Conventional thought is that Woods might compete in the HSBC Champions, and then take off until the end of January for the Farmers Insurance Open at Torrey Pines, where he won last year.
In total, there are 45 official events for the 2013-14 PGA Tour schedule that will count towards the FedEx Cup, which is more than ever before.
Jimmy Walker was the first winner on the new schedule when he captured the Frys.com open, which qualifies him for the Masters and the leader no the FedEx Cup points rankings. A year ago, he would not have been able to to qualify for the Masters with a win. The new schedule has allowed for this.
It will still likely take some time for the first events of the year to attract a top-level field, with the format new to everyone.