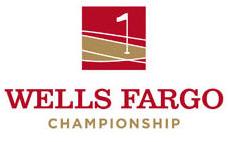 Tiger Woods and the rest of us had something in common on Saturday afternoon when it comes to the Wells Fargo Championship.
We were watching it from the couch.
After just his eighth ever missed cut on the PGA Tour, the Wells Fargo moved to the weekend on Saturday without Woods. But there was still plenty of notable names in the field still competing for the title this week.
And at the top of the leaderboard after three rounds is Webb Simpson. Simpson controls a one-shot lead over Ryan Moore and D.A Points after a 3-under par round of 69.
But the name that most people are probably going to pay attention is Rory McIlroy.
McIlroy is just two shots behind, and probably the guy to bet on right now, though Simpson has proven that he is a solid leader and tough to overtake.
But the odds are sticking with Simpson, which really isn't a surprise.
Wells Fargo Betting Odds available at Bovada Sportsbook have set Simpson as a 7/4 favorite to hang on to the lead and win at Quail Hollow.
McIlroy comes in behind at 5/2.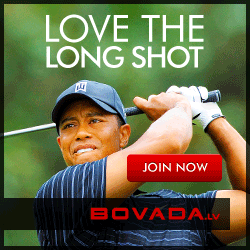 And behind these top two on the odds, the betting lines really begin to show some separation. Ryan Moore is the next-closest to Simpson and McIlroy, but back at 6/1. And from there, it jumps up even more.
So if you are looking at betting on the final round, the smart money will be on SImpson or McIlroy. But McIlroy proved that you can be several strokes back and still get a win, as he did with a 62 in 2012 for his first ever PGA Tour victory, coming at Quail Hollow.
Should be an interesting and entertaining final round, with still some solid profit to be made at the top of the leader board.