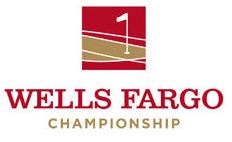 Tiger and Rory are back at it on the PGA Tour today for the first time since the Masters. In fact, several notable players are making their return to the Tour since the season's first Major Championship.
The opening round is underway from the 2012 Wells Fargo Championship at Quail Hollow Golf Club in Charlotte, North Carolina.
It's one of the favorite tracks on the PGA Tour.
Both Rory and Tiger have won here, with McIlroy making it his first PGA Tour win of his career back in 2010.
These two don't get going until the afternoon though. And while they are not paired together, they do go off within 10 minutes of each other.
Woods is paired with Webb Simpson and Geoff Ogilvy, teeing off at 1:25pm ET. McIlroy goes off at 1:35pm ET with Jim Furyk and David Toms.
So let's take at look at some of these Wells Fargo Championship 3-ball odds with a couple of hours to go until the afternoon groups get out on the course.
Woods is the favorite to go the lowest in his group. No surprise. Tiger is going off at -105 on the amount wagered to shoot the low number, with Simpson behind at +170. Then comes Ogilvy, who is well back at +350.
In the group with McIlroy, he is the favorite at +105, with Furyk set at +175 and toms back at +300.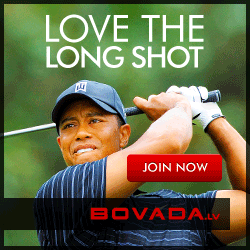 Entering the week, it is McIlroy who is the overall favorite to get the win at Quail Hollow, while Woods came in just behind.
Should be interesting to see how both of them play this week, though you can bet more attention will be paid to Woods after he disappointed at the Masters. Fortunately for Rory, his disappointing Masters finish is largely overlooked and overshadowed because of Woods failing to come through and contend just weeks after winning at the Arnold Palmer Invitational.
But when it comes down to it, both Rory and Tiger have a lot to prove to get back into contention this week.