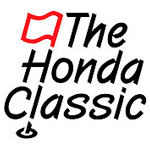 Sitting here watching the Honda Classic, and it's the same story, different week for Tiger Woods.
He continues to be just a little off.
Those putts that he used to make aren't falling. Those spectacular saving shots he used to execute with routine easy he isn't making. And those hard shots he made look easy? Well, they are looking rather challenging.
Woods carded a round of 1-over 71 to open the tournament, which is seven shots behind the lead of Davis Love III, which is shocking in and of itself that Love is anywhere close to a lead.
He might have a nice tournament, but no way will he win.
His revised PGA Tour Betting Odds which will come out tonight available at Bovada Sportsbook will likely have him now as a favorite, but we'll see over the course of the next 36 holes.
And then there is Rory McIlroy, who came into today as the overall favorite.
His round ended before television coverage on the Golf Channel began, but it was a smooth four-under round of 66 which has put him in perfect position heading into tomorrow.
McIlroy lives in the Palm Beach Gardens area, so playing on a course that is close to home probably helps the entire week.
Might be something to take note of when placing wagers.
McIlroy has been a great 2-ball and 3-ball bet to make this year, so if you are looking to place a wager outside of the overall winner on the PGA Tour betting odds, take a look at some of the prop betting lines.
These 2-ball and 3-ball betting odds are usually around even odds for McIlroy, and depending on the match up, you can get some good odds for his playing partner or a mythical two-ball.
Play is not yet complete at the Honda Classic on Thursday, but Love should carry the lead over with him to Friday.
Look for the revised odds to be out in the hours following the final putt dropping today, up until 30 minutes or so before the opening tee time tomorrow.