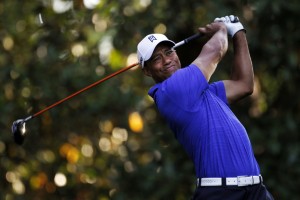 Oddsmakers like to cross over to other sports to create interesting prop bets for major events. Most of the time, they are innocuous wagers without suggestive undertones like who will score the most points between two players, who's sports usually have the same point value (i.e. more goals scored: Soccer Player A or Hockey Player B).
But one cross bet caught my eye that could actually have a deeper meaning. As Tiger Woods ramps up for another rabid Masters tournament this week, all the buzz will be on his performance in the late rounds. Last year, he began the day buried deep in the leaderboard before mounting a dramatic comeback, carding a 67 on Sunday to finish tied for fourth.
If he wants a shot at winning this year, he'd probably prefer to have a little more breathing room on the final day, and shooting another great score might help him take another green jacket and settle the media furvor.
Putting up a decent basketball score will do the opposite.
So the cross bet on Bovada is an intriguing one, which poses the question of which will be higher: Tiger's final round score (even) or the combined point total of LeBron James, Dwayne Wade and Chris Bosh on the same night (-130). One would hope Tiger's score would be lower, given that a great night by either of the Big 3 could push their number pretty high.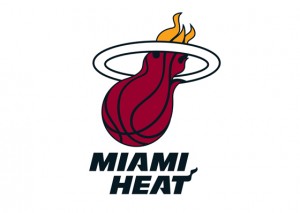 For the record, Miami plays the Detroit Pistons Sunday night and the Big 3 are combining to average 66.5 points this year. The last time they played on March 23, LeBron went for 17, Wade went for 24 and Bosh added 15 for a total of 56.
So, to me, this feels like a narrative of whether you think Tiger will be crazy good on the final day again. If you don't, go with his total being higher. If you do, go with the Big 3 scoring more.
Anything after that comes down to chance.